Waveguide to Coax Adapter | Right Angle Adapters & Transitions 
Mi-Wave's 410 Series Waveguide to Coax Adapter allows an efficient method of adapting from a rectangular waveguide to a coaxial connector. Full waveguide bands are available from 8.2 to 110 GHz. Low insertion losses and VSWR's are typical for this waveguide to coax adapters. Low-cost production versions are available for equipment used and OEM's. Laboratory grades are also offered on some models. Our coax to waveguide adapters meet the needs of communications equipment and are some of the best waveguide transition adapters in the market today.
Low-Cost Versions Available
Frequency Ranges 8.2 to 110 GHz
Wide Variety of Coax Connectors Available
High-Performance Versions for Laboratory Use.
Choose your frequency below:
Note: Consult with factory for specific band frequency
Waveguide to Coax Adapter

If you are looking for a quality-built Waveguide to Coax Adapter, then use  Millimeter-wave products Inc. We specialize in manufacturing the highest quality standard Waveguide to Coax Adapter for many needs.
The 410 Series Waveguide to Coax Adapter is available from 8.2 to 110 GHz in a wide variety of connectors. We can manufacture to any custom size or specification, please consult Mi-Wave for further information.
NOTE: We carry and make many types of adapters
-End Launch to Coaxial Adapters
-Flange Adapters
-Bulkhead Adapters
consult with our team to help you out!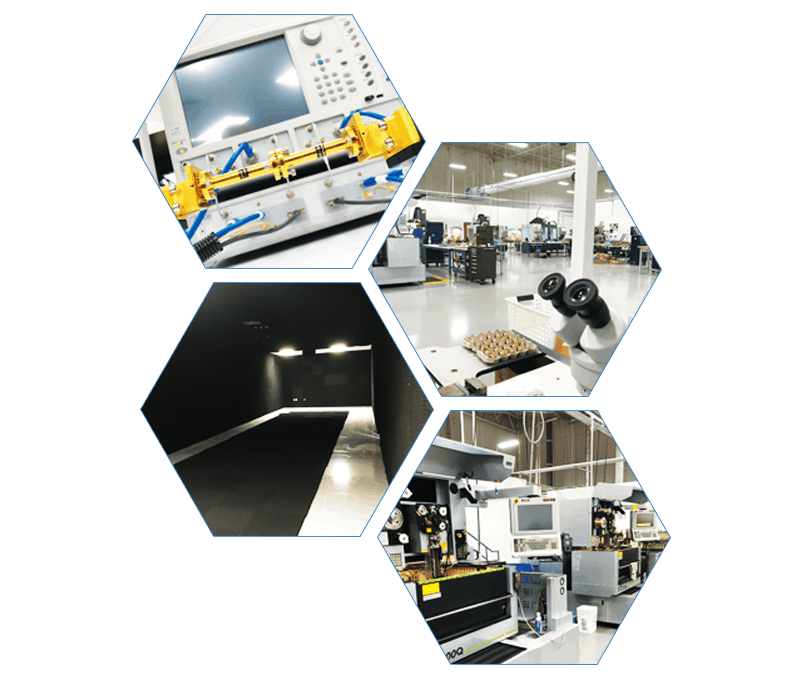 How to Order & Custom Products
As the manufacturing source, we have top sales engineers ready to answer all your questions and quote you on product needs. You'll find our prices are some of the best since we manufacture all our millimeter wave products in house.
Have a custom job or unique need? No problem! Contact us so we can work on solutions to meet your needs.
2007 Gandy Blvd N
Suite 1310
St. Petersburg, FL 33702
Tel: 727-563-0034
Fax: 727-563-0031
Email: [email protected]
Frequently Asked Questions for Waveguide to Coax Adapter.
coming soon