RF Orthomode Transducers OMT
Orthomode Transducers separate a signal applied to the circular waveguide input port into its two linear orthogonal components at the rectangular waveguide output ports with greater than 30 dB isolation between the polarizations. In reverse, two orthogonal linearly polarized signals combine, producing an output in the circular waveguide port. The resulting polarization may be linear, circular, or elliptical depending on the relative phase and amplitude of the two orthogonal input signals.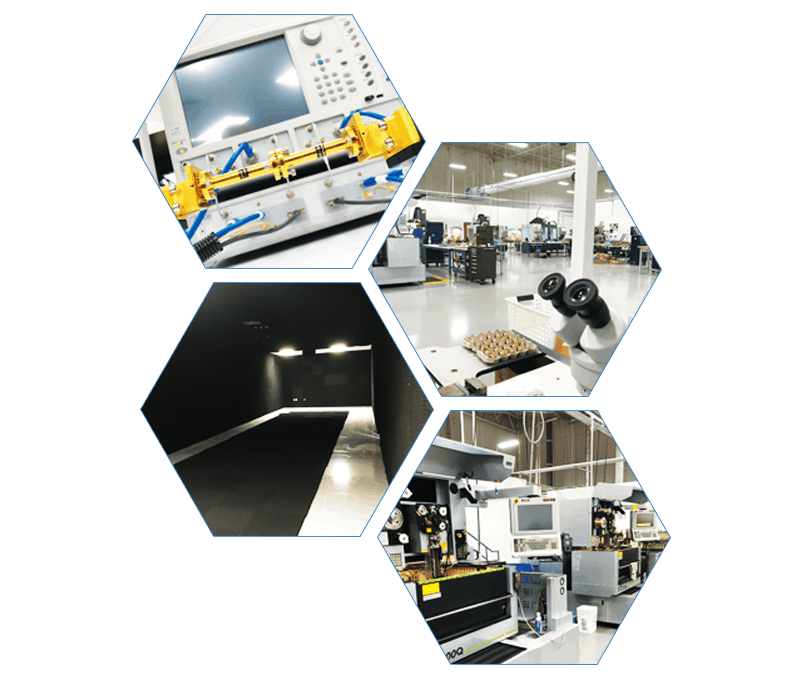 How to Order & Custom Products
As the manufacturing source, we have top sales engineers ready to answer all your questions and quote you on product needs. You'll find our prices are some of the best since we manufacture all our millimeter wave products in house.
Have a custom job or unique need? No problem! Contact us so we can work on solutions to meet your needs.
2007 Gandy Blvd N
Suite 1310
St. Petersburg, FL 33702
Tel: 727-563-0034
Fax: 727-563-0031
Email: [email protected]