E & H Plane Tees
Mi-Wave's 640 Series E-plane Tees consist of a length of standard flanged waveguide with a perpendicular E-plane coupling arm symmetrically located on the broad waveguide wall. Input power is divided equally and in the opposite phase between the two outputs.
Similarly, the 650 Series H-plane Tees feature an H-plane coupling arm located on the narrow waveguide wall. Power at the coupling arm input is divided into equal signals in phase at the main outputs. These devices are available in standard waveguide sizes from 12.4 to 110 GHz. Neither the 640 Series or the 650 Series Tees have matched junctions and therefore are not recommended for low VSWR applications.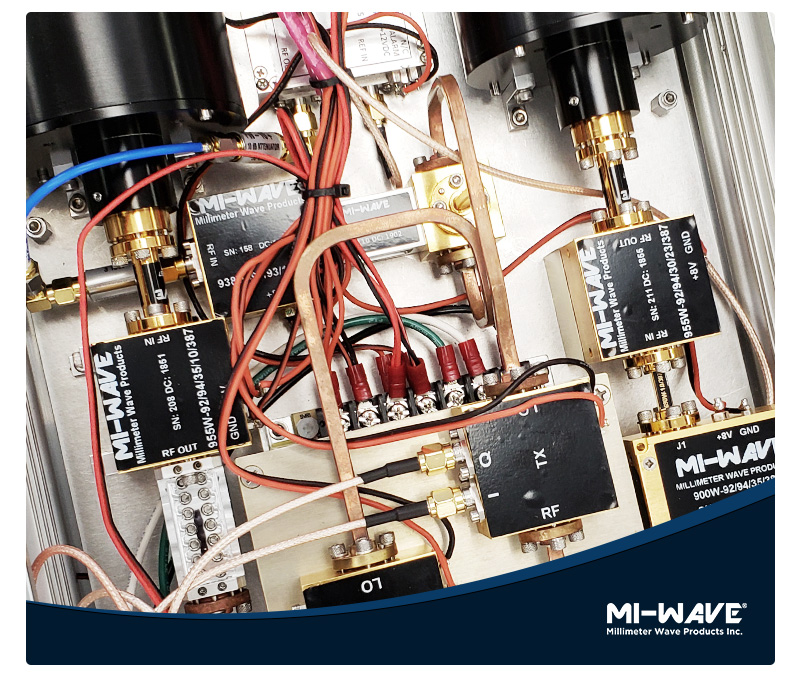 Sales & Quoting
As the manufacturing source, we have top sales engineers ready to answer all your questions and quote you on product needs. You'll find our prices are some of the best since we manufacture all our millimeter wave products in house.
Have a custom job or unique need? No problem!
Contact us so we can work on solutions to meet your needs.
2007 Gandy Blvd N
Suite 1310
St. Petersburg, FL 33702
Tel: 727-563-0034
Fax: 727-563-0031
Email: [email protected]