Mi-Wave 5G Power Amplifiers
Mi-Wave's 955 Series microwave and millimeter wave 5G power amplifiers offer a wide variety of frequency ranges, bandwidths, gain and power outputs. Low cost production designs to meet the demanding needs of communications are also now available. We are producing various types of high power amplifiers and more for the 5G RF industry.
Please consult Mi-Wave for technical specifications and outline drawings.
Power Amplifier Features

• High Output Power
• High Gain
• Broadband
• Unconditionally Stable
• Regulated Supply & Bias Sequencing
Low Noise Amplifier Features
• Low Noise
• High Gain
• Broadband
• Unconditionally Stable
• Regulated Supply & Bias Sequencing
5G Power Amplifiers
We can manufacture to any custom size or specification, please consult Mi-Wave for further information. Millimeter Wave Products Inc. has begun manufacturing it's latest line of amplifiers for the 5G industry. We can push to higher levels of power also.
5G Power Amplifiers & More
We have hundreds of configurations, specifications available. We also offer low noise, standard, broadband and really high power models. We have custom made amplifiers for companies globally. We can push power even higher on some amplifier products. Contact us for more formation, quoting and how we can help serve your needs.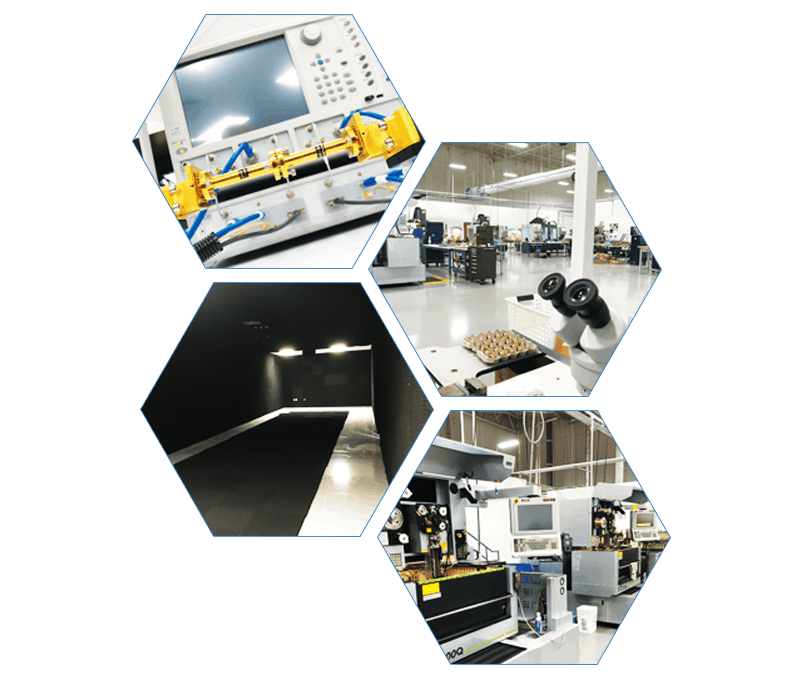 How to Order & Custom Products
As the manufacturing source, we have top sales engineers ready to answer all your questions and quote you on product needs. You'll find our prices are some of the best since we manufacture all our millimeter wave products in house.
Have a custom job or unique need? No problem! Contact us so we can work on solutions to meet your needs.
2007 Gandy Blvd N
Suite 1310
St. Petersburg, FL 33702
Tel: 727-563-0034
Fax: 727-563-0031
Email: [email protected]