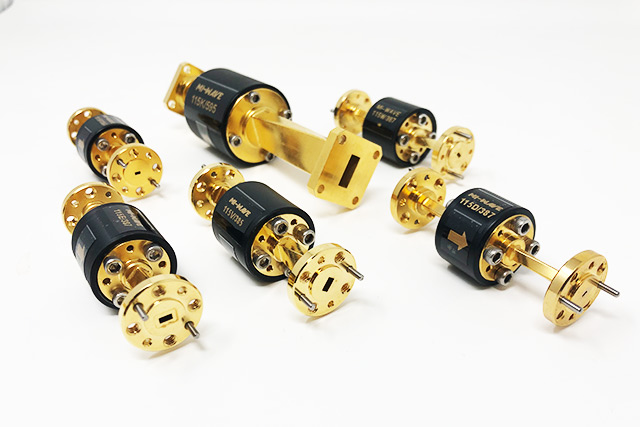 Faraday Isolators
Mi-Wave's 115 series isolators use the Faraday principle of rotation in a broadband dielectric waveguide design to achieve high isolation across full waveguide bands. These isolators are available in standard waveguide sizes from 18.0 to 170 GHz
See specific bands below with datasheets, outlines & plots available.
Y-Junction Isolators
Mi-Wave's 178 series is an H-plane, three-port Y-junction ferrite device with one arm internally terminated in a matched load . Reflected energy is circulated into this load to isolate the input . All external mating surfaces are machined to extreme flatness to provide connection to standard waveguide flanges for minimum discontinuity.