Circular Waveguides | 12.6 GHz – 320 GHz
Mi-Wave's 370 Series flanged waveguide and 371 Series un-flanged waveguides are available in standard sizes from 12.6 to 320 GHz. The 370 Series waveguide sections are fitted with Mi-Wave's standard male/female flanges. Both waveguide types are manufactured primarily in copper.
Please note: Due to the non-standardization of this product line, we recommend that you contact Mi-Wave for more specific information about your requirements.
Features:
Low VSWR
Precision Size
TE01 and TE11 modes available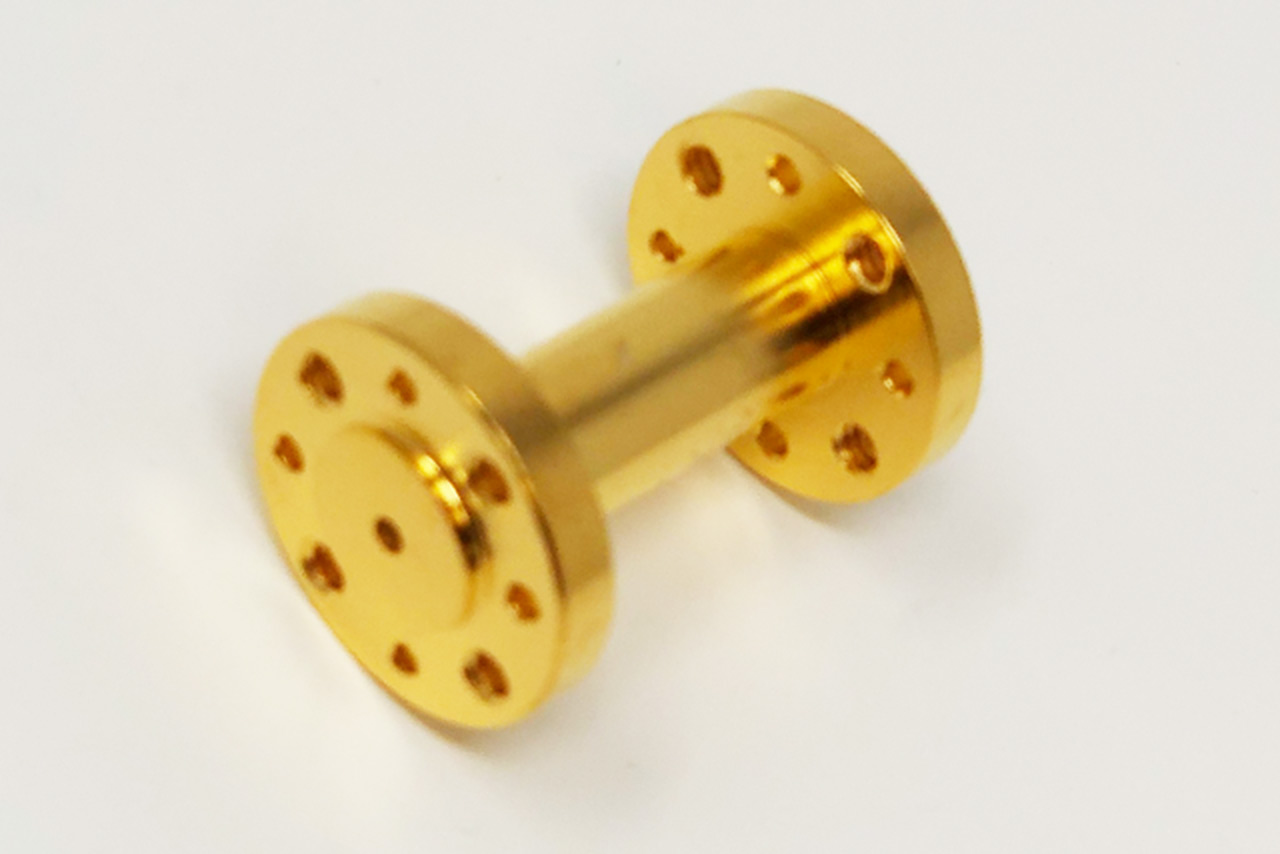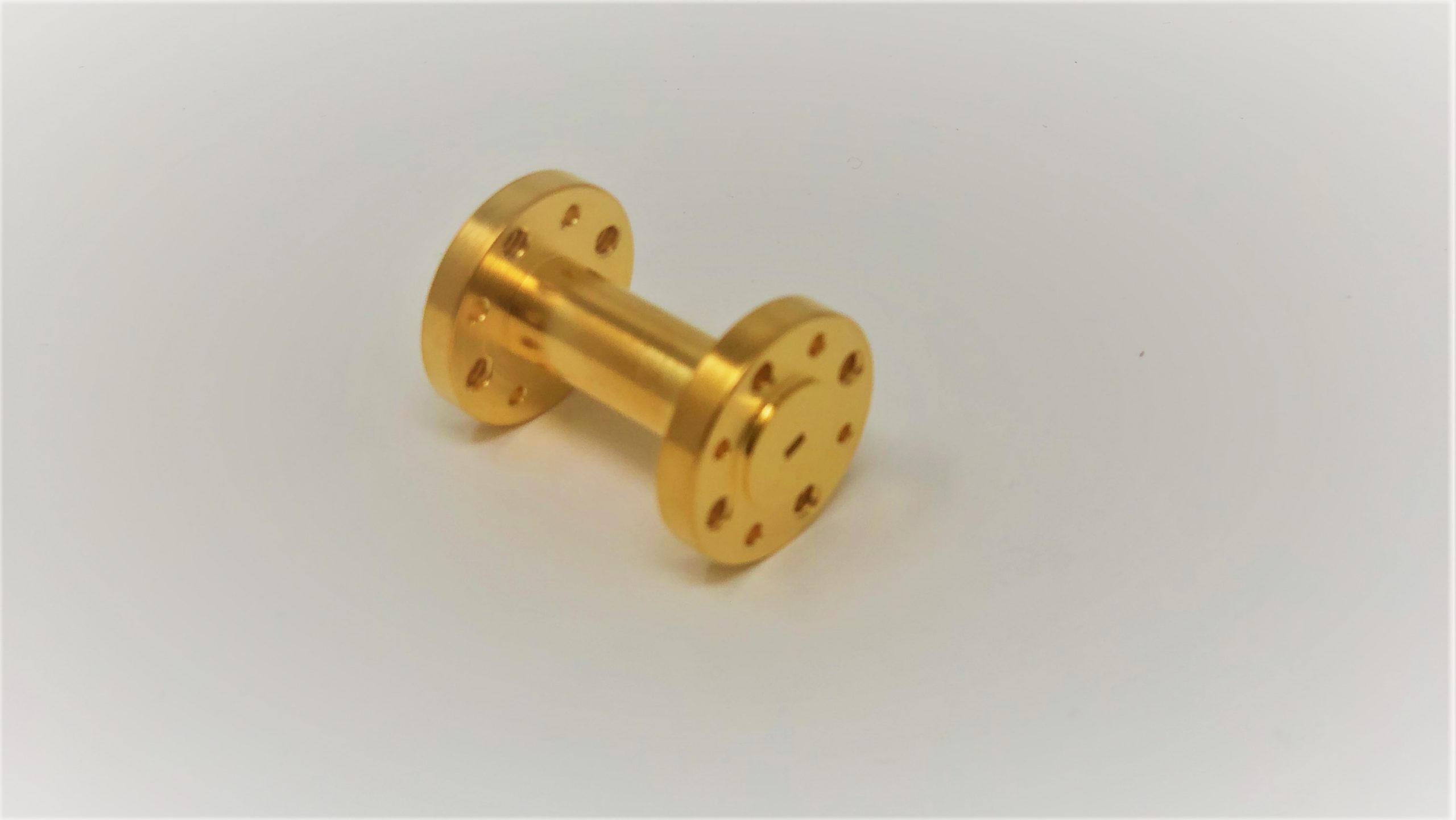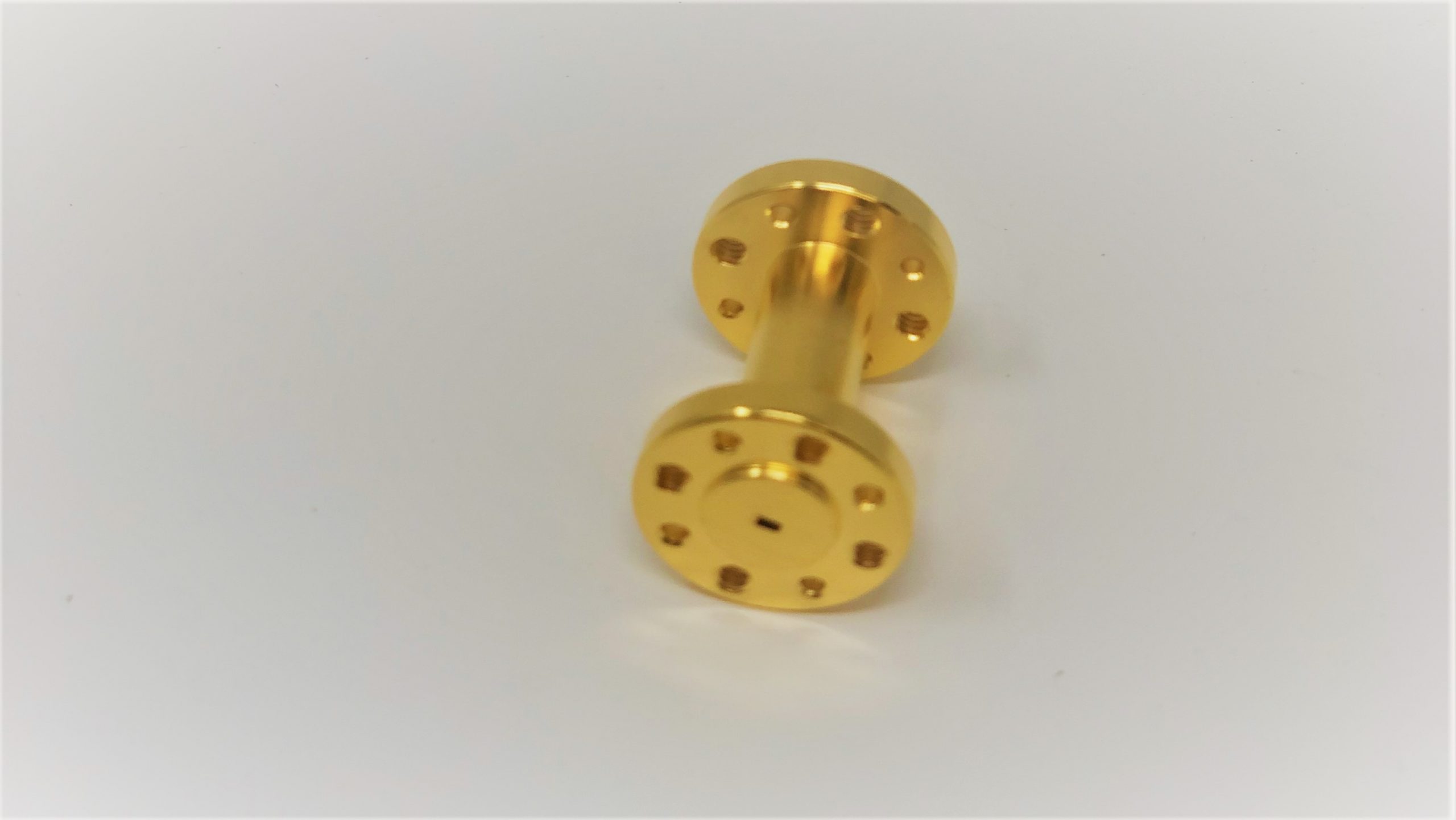 Note: Our website contains just a few types of  Circular Waveguides we build. Consult with us for your specific needs.
Model
Band
Frequency (GHz)
Circular Waveguide Port Internal Diameter (inches)
Flange
370X-.XXX/39
X-Band
8-9.97
8.5-11.6
9.7-12.4
Option 1 1.094" ID Circular Waveguide
Option 2 .938" ID Circular Waveguide
Option 3 .797" ID Circular Waveguide
UG-39/U
370Ku-.550/419
Ku-Band
12.4-14.6
14.6-17.5
Option 1 .660" ID Circular Waveguide
Option 2 .550" ID Circular Waveguide
UG-419/U
370K-.328/595
K-Band
17.5- 20.5
20.5-24.5
24.5-26.5
Option 1 .470" ID Circular Waveguide
Option 2 .396" ID Circular Waveguide
Option 3 .328" ID Circular Waveguide
UG-595/U
370A-.XXX/599
Ka-Band
26.5-28.5
28.5-33
33-38.5
38.5-40
Option 1 .328" ID Circular Waveguide
Option 2 .281" ID Circular Waveguide
Option 3 .250" ID Circular Waveguide
Option 4 .219" ID Circular Waveguide
UG-599/U
370B-.XXX/383
Q-Band
26.5-28.5
28.5-33
33-38.5
38.5-40
Option 1 .250" ID Circular Waveguide
Option 2 .219" ID Circular Waveguide
Option 3 .188" ID Circular Waveguide
UG-383/U Flange
370U-.219/383
U-Band
40-43
43-50
50-58
58-60
Option 1 .219" ID Circular Waveguide
Option 2 .188" ID Circular Waveguide
Option 3 .165" ID Circular Waveguide
Option 4 .141" ID Circular Waveguide
UG-383
370V-.XXX/385
V-Band
50-58
58-68
68-75
Option 1 .165" ID Circular Waveguide
Option 2 .141" ID Circular Waveguide
Option 3 .125" ID Circular Waveguide
UG-385
370E-.XXX/387
E-Band
60-68
68-77
77-87
87-90
Option 1 .141" ID Circular Waveguide
Option 2 .125" ID Circular Waveguide
Option 3 .110" ID Circular Waveguide
Option 4 .094" ID Circular Waveguide
UG-387/U
370W-.XXX/387
W-Band
75-77
77-87
87-100
100-110
Option 1 .125" ID Circular Waveguide
Option 2 .110" ID Circular Waveguide
Option 3 .094" ID Circular Waveguide
Option 4 .082" ID Circular Waveguide
UG-387/U-M
370F-.XXX/387
F-Band
90-100
100-112
112-125
125-140
Option 1 .094" ID Circular Waveguide
Option 2 .082" ID Circular Waveguide
Option 3 .075" ID Circular Waveguide
Option 4 .067" ID Circular Waveguide
UG-387/U-M
370D-.XXX/387
D-Band
110-112
112-125
125-160
160-170
Option 1 .082" ID Circular Waveguide
Option 2 .075" ID Circular Waveguide
Option 3 .067" ID Circular Waveguide
Option 4 .059" ID Circular Waveguide
UG-387/U-M
370G-.XXX/387
G-Band
125-140
140-220
Option 1 .067" ID Circular Waveguide
Option 2 .059" ID Circular Waveguide
UG-387/U-M
370H-.XXX/387
H-Band
170
Option 1 .059" ID Circular Waveguide
UG-387/U-M
370J-.049/387
J-Band
140-220
Option 1 .049" ID Circular Waveguide
UG-387/U-M