Custom Antenna Design
Custom Antenna Design. Mi Wave has over 35 years experience in the design of microwave and millimeter-wave antennas. Advanced manufacturing process allows us to meet the most demanding of customer specifications and design needs.
Consult with MI-Wave engineers to discuss your custom antenna needs today.
Clients range from telecommunications, military, industrial, private and research/development use in many areas of the millimeter wave and microwave industry.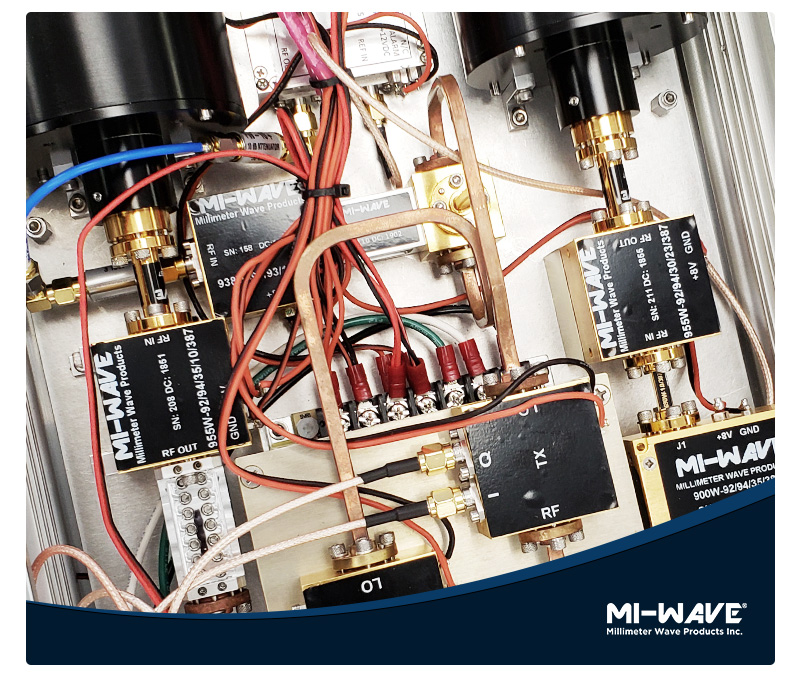 Sales & Quoting
As the manufacturing source, we have top sales engineers ready to answer all your questions and quote you on product needs. You'll find our prices are some of the best since we manufacture all our millimeter wave products in house.
Have a custom job or unique need? No problem!
Contact us so we can work on solutions to meet your needs.
2007 Gandy Blvd N
Suite 1310
St. Petersburg, FL 33702
Tel: 727-563-0034
Fax: 727-563-0031
Email: [email protected]