Introduction
A corner reflector is a passive device used to reflect radio waves back toward the emission source directly. Therefore, corner reflector is a useful device for Radar system calibration. In general, the corner reflector consists mutually intersected perpendicular plates. The commonly seen corner reflectors are dihedral and trihedral.
Corner reflectors are used to generate a particularly strong radar echo from objects that would otherwise have only very low effective Radar cross section (RCS). A corner reflector consisting of two or three electrically conductive surfaces which are mounted crosswise (at an angle of exactly 90 degrees). Incoming electromagnetic waves are backscattered by multiple reflection accurately in that direction from which they come. Thus, even small objects with small RCS yield a sufficiently strong echo. The larger a corner reflector is, the more energy is reflected. Trihedral corner reflectors are the preferred canonical target for SAR performance evaluation for many radar developments programs.
Advantages and Disadvantages
Trihedral corner reflectors are a canonical radar reflector frequently used to calibrate or gauge the performance of radar systems.
They offer the following desirable attributes.
Fairly large Radar Cross Section (RCS) for its size.
Fairly broad range of aspect angles with a large RCS.
Theoretical RCS easily calculated as a function of aspect angle.
The trihedral corner reflect is highly tolerant to the misalignment, which offers a convenient way for quick field setup.
They are physically smaller and yield a wider half-power response. The wider half-power response of the triangular reflector, the more leeway there will be for alignment between the radar and the calibration target.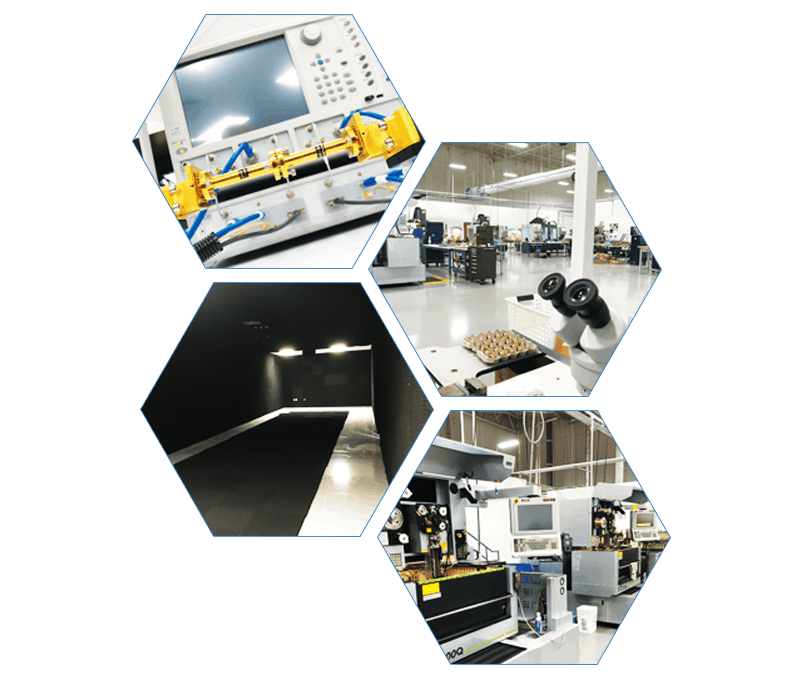 How to Order & Custom Products
As the manufacturing source, we have top sales engineers ready to answer all your questions and quote you on product needs. You'll find our prices are some of the best since we manufacture all our millimeter wave products in house.
Have a custom job or unique need? No problem! Contact us so we can work on solutions to meet your needs.
2007 Gandy Blvd N
Suite 1310
St. Petersburg, FL 33702
Tel: 727-563-0034
Fax: 727-563-0031
Email: [email protected]