Description:
Mi-Wave's 990 Series Balanced Phase Detectors feature a pair of Schottky diodes that mix or beat two input signals at the same frequency to produce a DC output voltage proportional to the phase difference of the input signals. Matching the two Schottky diodes ensures low DC offset results as well as good port-to-port isolation.
The 990 Series Phase Detectors can be used in applications such as phased-lock loops, phase-encoded systems and phase bridges.
Mi-Wave 991 Series Quadrature phase detector is available in specific band
• High Sensitivity
• Good RF Isolation
• High-reliability Beam-lead Diodes or MMIC's
• Phased-lock loops
• Phase-encoded systems
• Phase bridges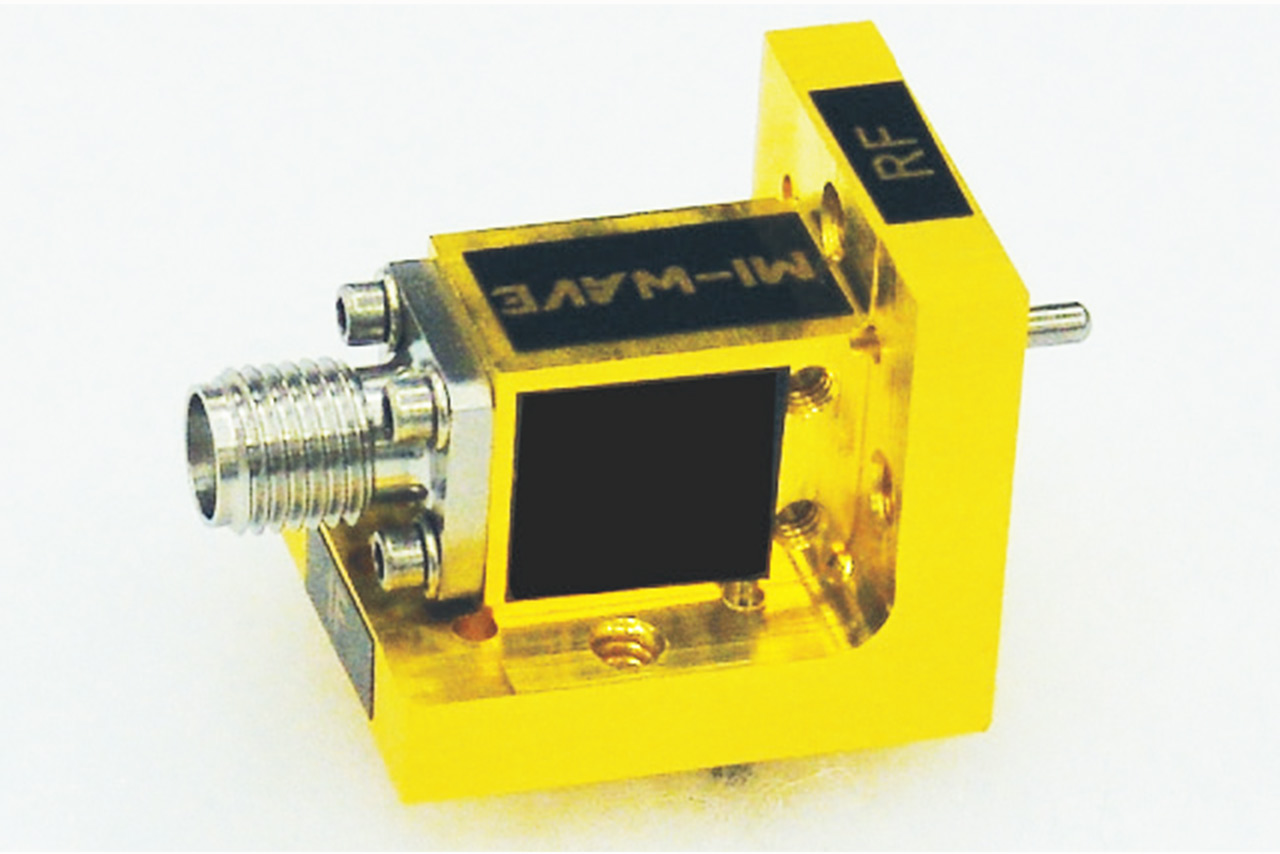 *All data presented is collected from a sample lot.
* Actual data may vary unit to unit, slightly.
*All testing was performed under +25 °C case temperature.
*Consult factory to confirm if material, plating, size, shape, orientation and any electrical parameter is critical for the application as website information is for reference only.
*Millimeter Wave Products, Inc. reserves the right to change the information presented on website without notice as we continue to enhance the performance and design of our products.
Balanced Phase Detectors
A phase detector  is a frequency mixer, analog multiplier or logic circuit that generates a voltage signal which represents the difference in phase between two signal inputs. It is an essential element of the phase-locked loop (PLL).
Detecting phase difference is very important in many applications, such as motor control, radar and telecommunication systems, servo mechanisms, and more.