Features of  Mi-Wave Phase-Locked Oscillator
Mi-Wave's 957 Series Phase Locked Oscillators use fixed frequency low noise synthesizer technology. These oscillators use an external reference from 1MHz to 600MHz and frequency outputs from 100MHz to 110GHz.
Both coaxial and waveguide versions available. Internal crystal references are available on request.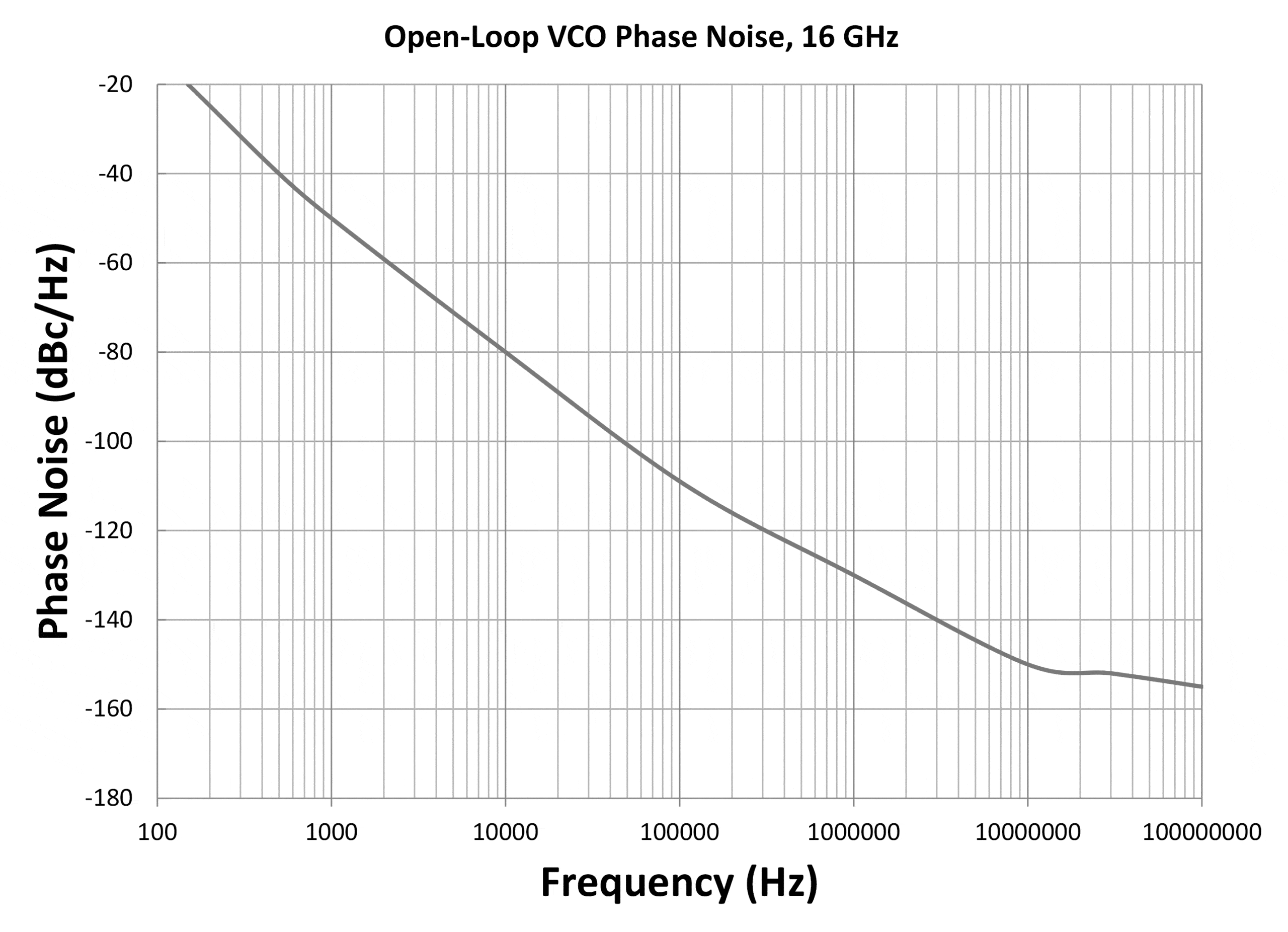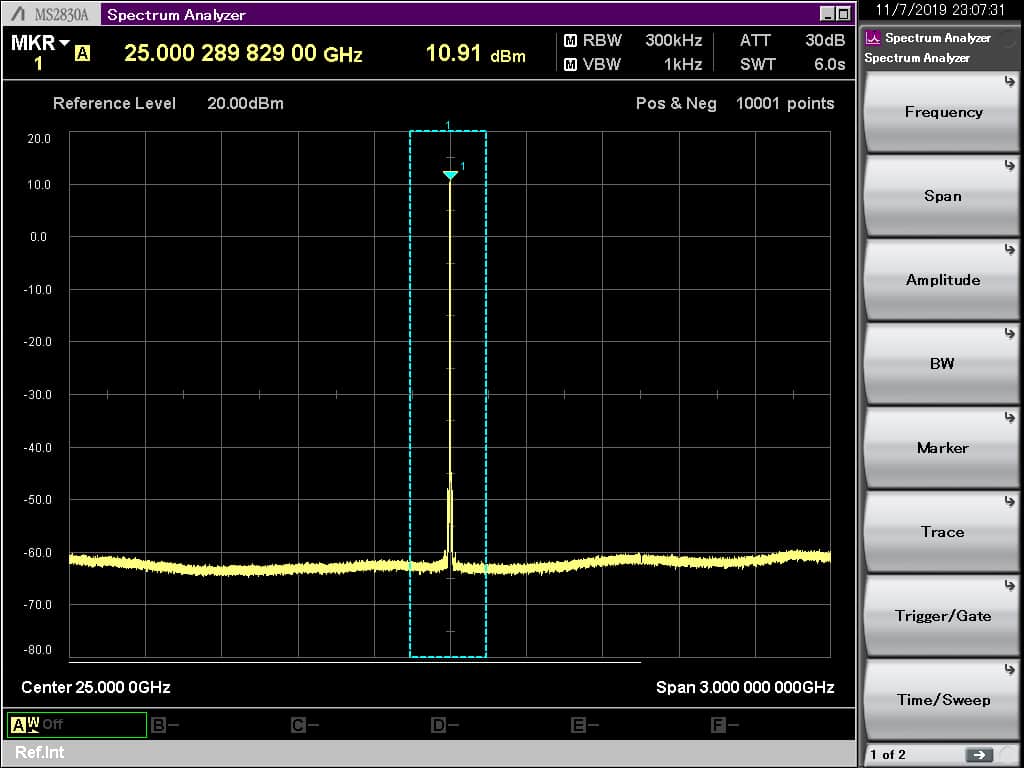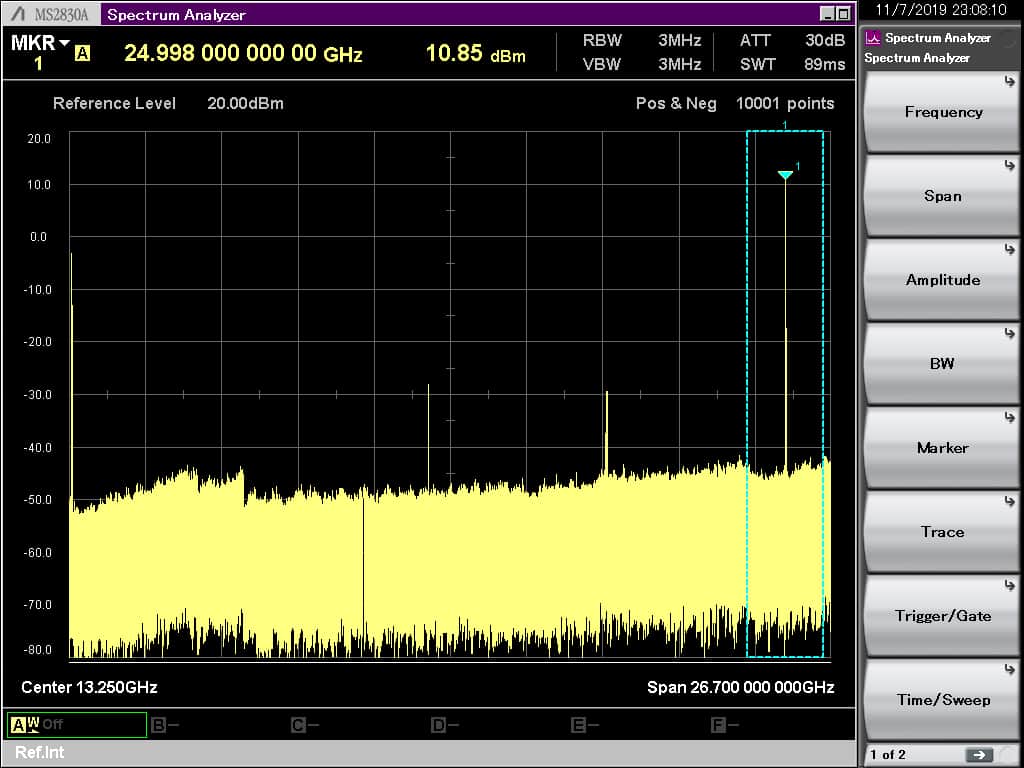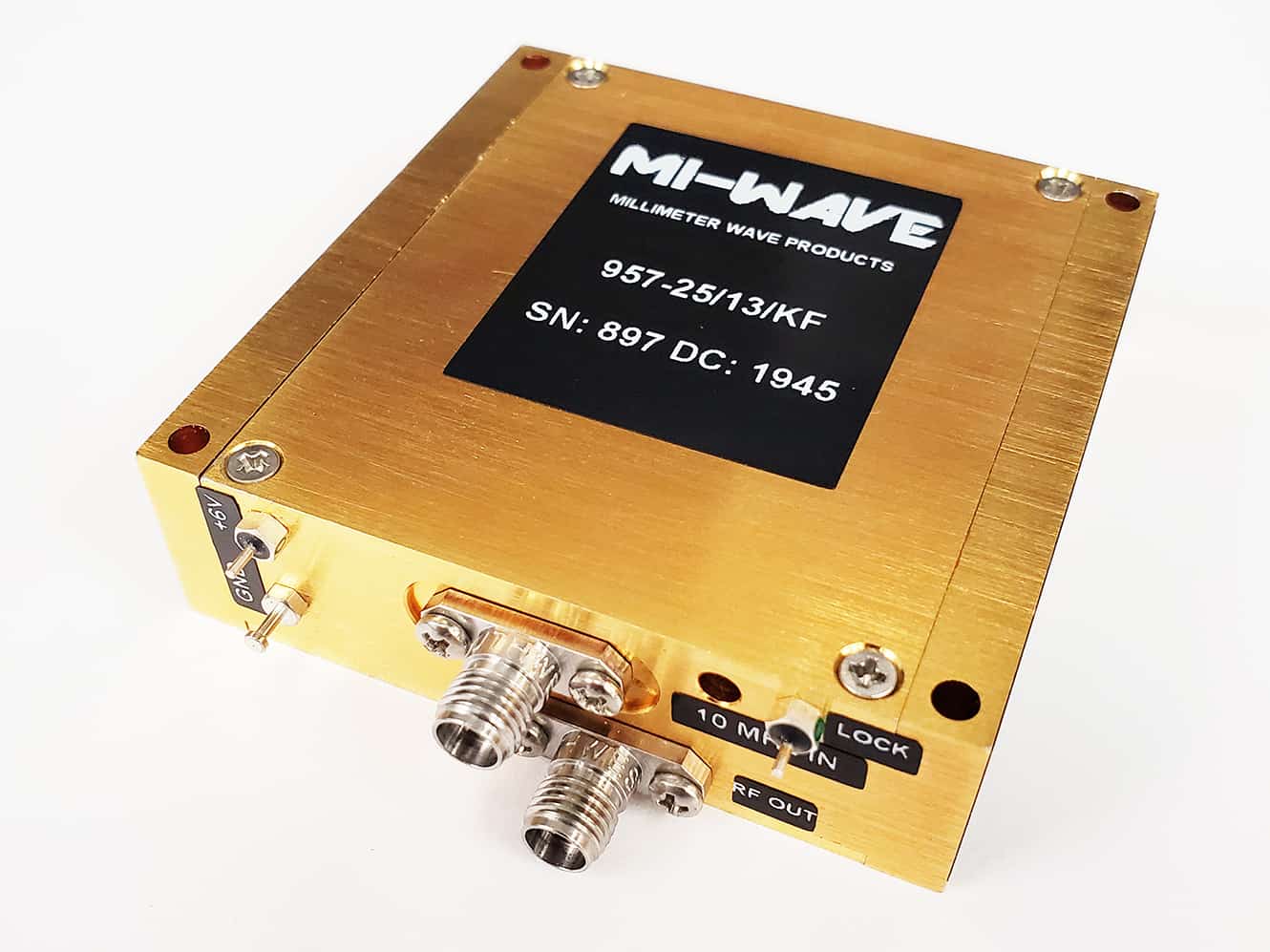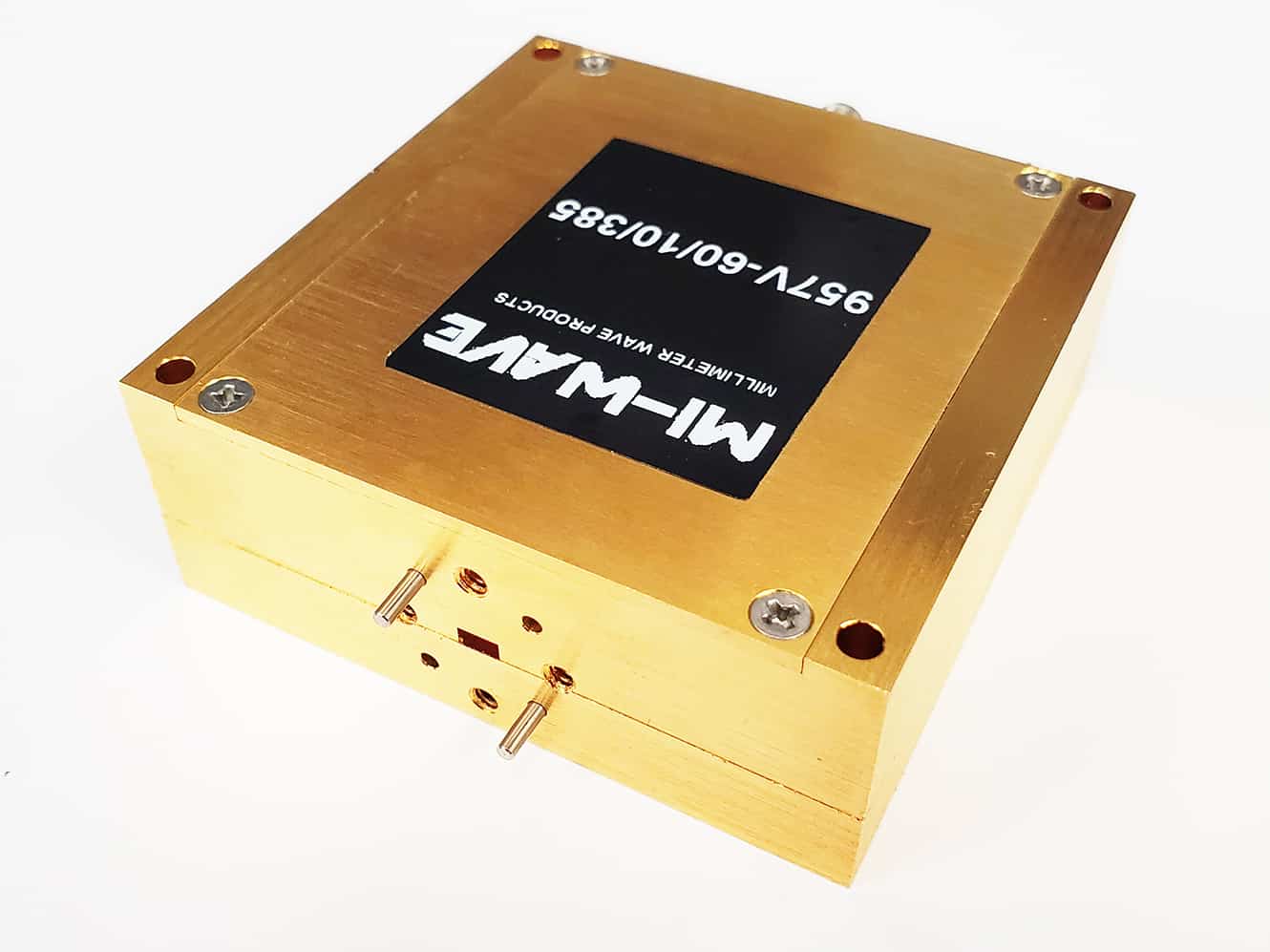 Test Data for the Phase Locked Oscillator
The best just got better! If you are looking for quality built Phase Locked Oscillators, then use  Millimeter wave products Inc. We we specialize in manufacturing the highest quality PLO sources in the industry.
The 957 Series Phase Locked Oscillators are available up to 110 GHz.
Please consult Mi-Wave for further information.
More on Phase Locked Oscillator
Millimeter Wave Products Inc. phase-locked oscillators are available with output frequencies up to 110GHz. Designs require an external frequency reference of either 1 MHz to 600 MHz. Typical performance for these PLOs includes excellent low-phase noise.
Reference Input is 1 to 600 MHz with a Frequency Output of 100 MHz to 110 GHz. The Output Port comes in at +13 dBm (typical) and the Harmonics rate at -30 dBc typical. Spurious is -60 dBc typical and the PLO operating temperature range is -20º to +50ºC. The Operating Voltage is +8 to +15 with a VDC Lock Time of 3ms
Our newly designed Phase-locked oscillators (PLO) utilize state-of-the-art circuits and parts to deliver the best quality in generating high-quality frequencies.