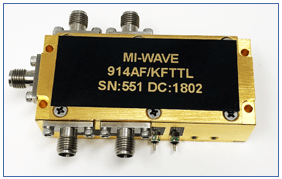 Mi-Wave's 911 Series PIN Diode or MMIC switch is an SPST (912 Series is SPDT) reflective switch that combines low loss, high isolation performance with a tegra TTL driver in a compact package.
DON'T SEE SOMETHING YOU NEED?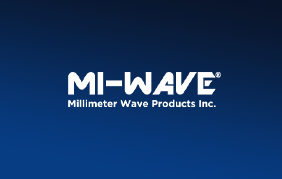 Don't see a product or part. As the manufacturing source for many suppliers and distributors globally, we can help you find the millimeter wave product you need. This website contains just a small fraction of what we build and supply the world with. Contact our sales engineers today for more information.