Tour Our Facility. Scroll below for more.
Located in sunny St. Petersburg, FL. Our company continues to grow. Now located in an industrial building with over 23,000 sq/ft in space and growing! Our commitment to high quality products and manufacturing means an investment in the best equipment and people. We have the latest equipment and highly qualified personnel to develop and manufacture RF and Millimeter Wave Subsystems. Our state of the art facilities and equipment include:
• 7 Latest ANRITSU Vector Star VNA's! DC to 110GHz broadband with extensions up to 325 GHz
• Spectrum Analyzers
• ANRITSU Frequency Synthesizers
• Inspection Microscopes
• VF2 and VF4 CNC mills
• CNC Lathes
• CNC Wire EDM
• Semi-Automatic Wire-bonding Station
• Anechoic Test Chamber
Scroll down for more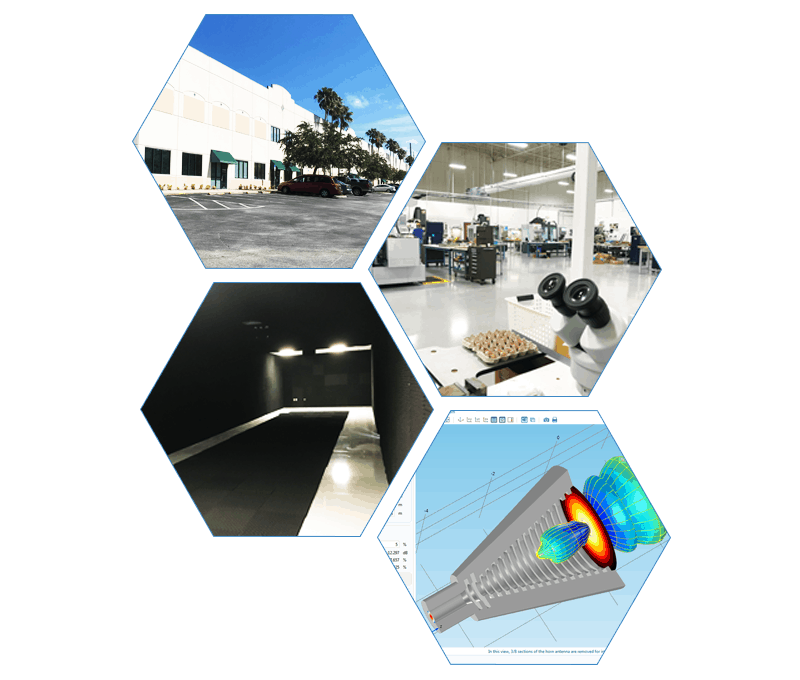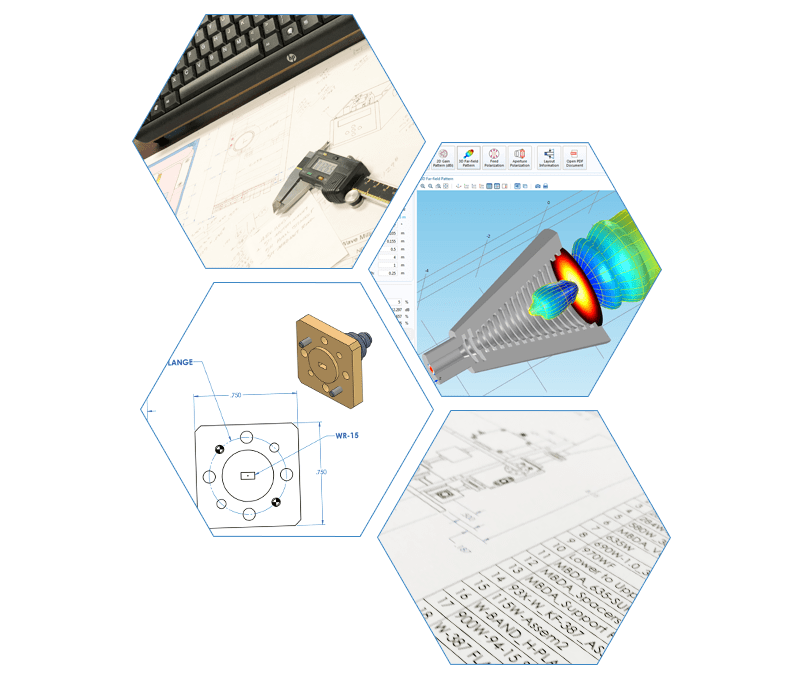 Our design and drafting start the process for all our work. From here we work on your drawings, renderings and update all specifications before production begins. From here we begin the process of manufacturing that we are known for.
At Mi-Wave, we are proud to say we have an enormous library of drawings in our archives. Both digitally and hand-drawn and designed records spanning years of knowledge and innovation in the industry. Book a tour to see them in person.
Hi-Tech Manufacturing Floor
Our manufacturing department boasts some of the latest machining, wiring, CNC and lathe machines available. Here we prepare your order to be cut and shaped into existence. Using precision techniques we fabricate to exact measurements to ensure quality control.
Along with great equipment, our staff of highly trained machinist, engineers and apprentices are highly qualified and dedicated to producing top of the line quality products for clients globally.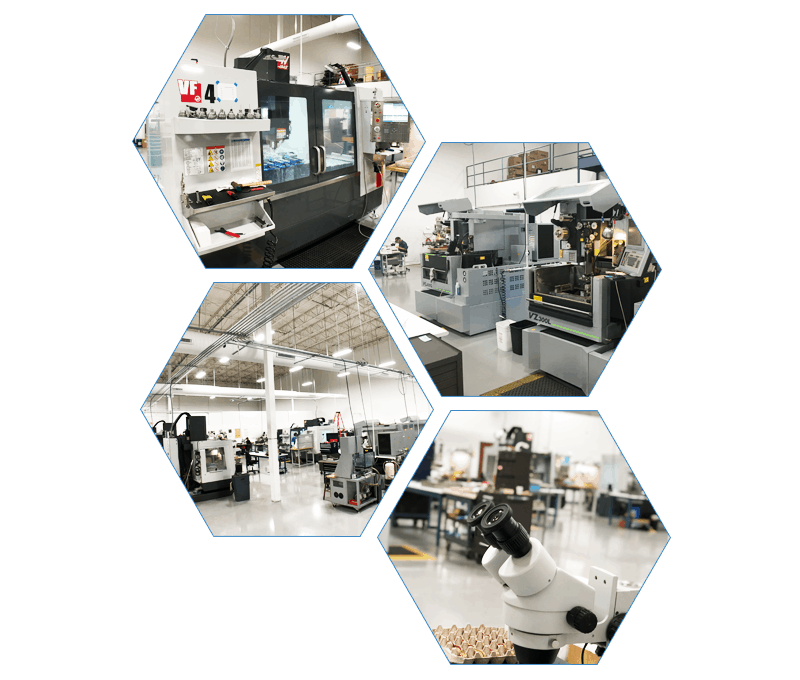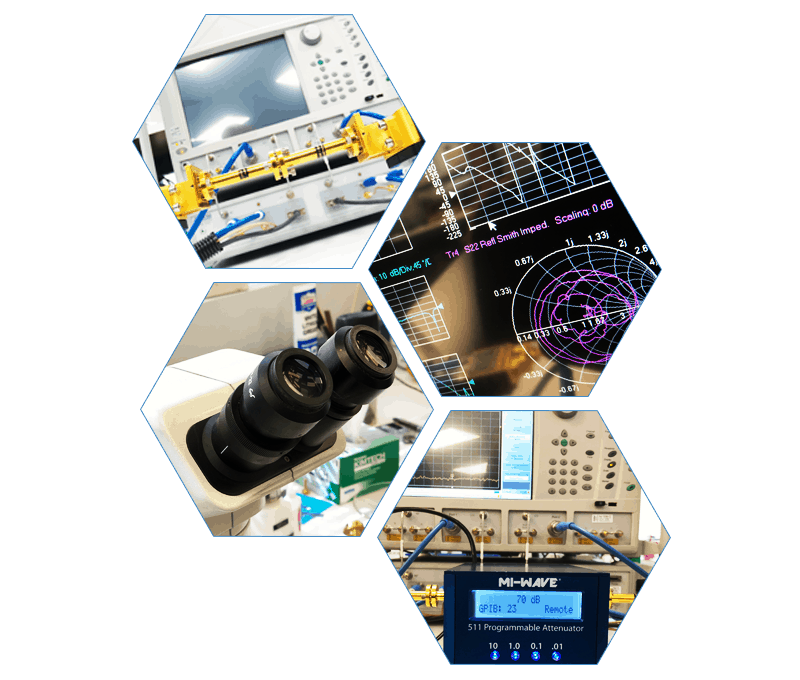 From the manufacturing, your product then arrives at our testing and assembly laboratory. Here, expert bench line engineers assemble and test all products using the necessary equipment, spectrum analyzers and more.
If products are not testing within tolerance levels indicated, we send the product for inspection. Our technicians seek to achieve perfection by making sure that every product falls within the specifications needed. Datasheets with test results are generated as they get certified.
Anechoic Chamber Test Range
One of the features at Millimeter Wave Products Inc. is an in-house anechoic chamber test range for antenna testing and quality assurance.  Covered in noise suppressing material, the room helps simulate live conditions while testing antenna products.
Exert technicians continue to use this room for quality assurance testing and prototype test and research. The room is available as well to use on an hourly lease basis to organizations that need to use the facility for their needs.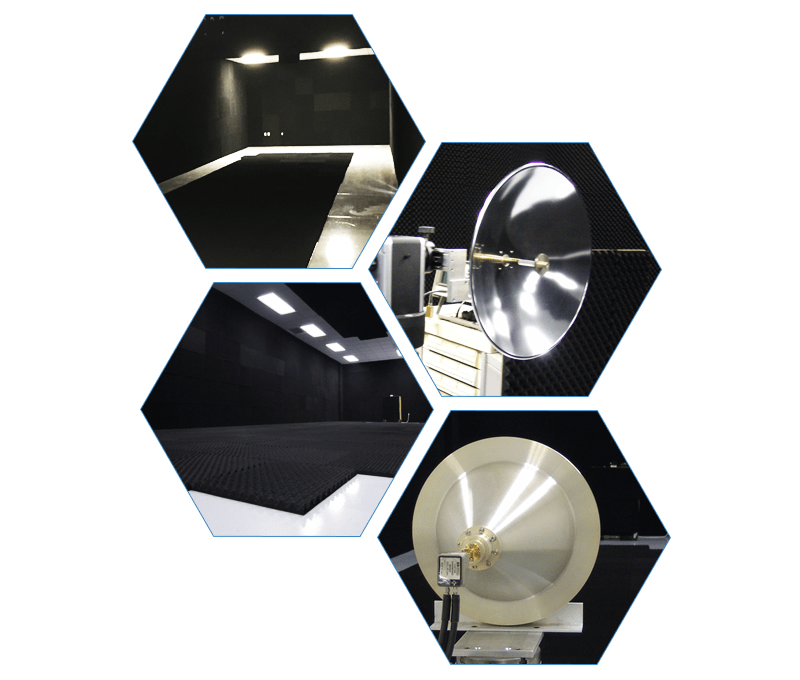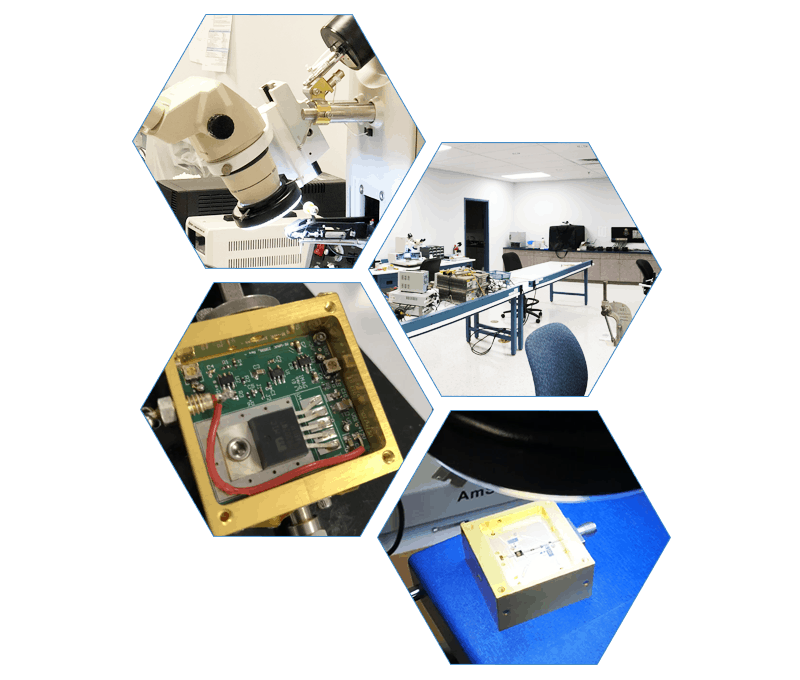 Finishing Laboratory & Quality Control
Our finishing and testing laboratory helps finalize any assembly and performance testing on all products. For some products, this is also where electronic assembly and testing occurs. Here we finalize and get ready all products for final shipping.
From here your product is ready for shipping and use. Thank you for viewing this brief tour and we look forward to hearing from you for your next order.