Description:
Mi-Wave's 261 Series 15-22GHz standard gain horn antenna is quality manufactured for your needs. We have WR51 gain horns that operate in teh 15GHz to 22GHz spectrum and privde optimal  We know you need and demand the absolute best when it comes to horn antennas and we look to provide you with the best solutions possible. We can customize horn antennas for all your needs. Standard gain horn antennas can be ordered with a waveguide to coax adapter attached to it, or can be built with a custom configured connector.
• Other gain values available upon request (ex: 10 dB, 15 dB, 20 dB, etc.)
Our custom production, advanced engineering and customer service allow us to help serve your needs. We offer a wide variety of frequency ranges, bandwidths, gain and power outputs. Please consult Mi-Wave for technical specifications and outline drawings.
We now offer "Quick Ship" products that sit on our shelves. Please consult as this is a quick ship product.
Features:
• Inline Configuration
• Linear Polarization
• DC Short Circuit at Input
Applications
• Low F/D Antennas
• Surveillance Systems
• Offset Feed Antenna
15-22GHz Standard Gain Horn Antenna
If you are looking for  15-22GHz Standard Gain Horn Antenna then you've come to the right place. At Millimeter wave products Inc. (Mi-Wave) we specialize in manufacturing the highest quality mmWave products for many needs. RF antennas are just the start of many needs we are capable of.
Mi-Wave's 15-22GHz Standard Gain Horn Antenna are fabricated with very close tolerances to ensure the precision of every amplifier manufactured by Mi-Wave.
Note: Our website contains just a few of the type of 15-22GHz Standard Gain Horn Antennas we build. Consult with us for your specific needs as they can be customized.
15-22GHz Standard Gain Horn Antenna Frequency Band
The 15Ghz to 22Ghz is for frequency band operating in the WR51 waveguide size range. Some people classify it as Ku band while others say K band. Officially it does not havea band designation but operates and runs in these bands.
The band itself has been heating up in usage and applications globally with the rise of 5G usage. Primarily as a frequency band that complements a range to fill for various uses.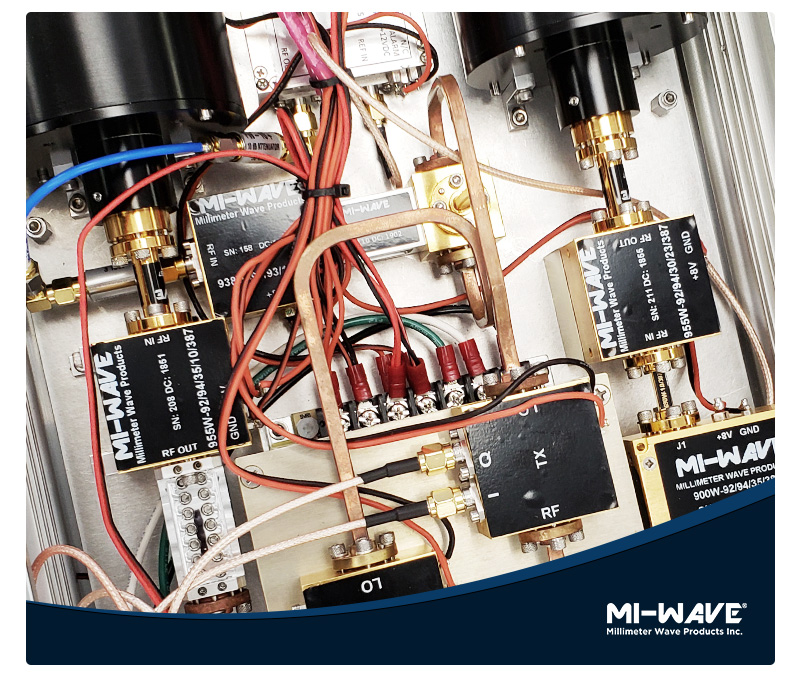 Sales & Quoting
As the manufacturing source, we have top sales engineers ready to answer all your questions and quote you on product needs. You'll find our prices are some of the best since we manufacture all our millimeter wave products in house.
Have a custom job or unique need? No problem!
Contact us so we can work on solutions to meet your needs.
2007 Gandy Blvd N
Suite 1310
St. Petersburg, FL 33702
Tel: 727-563-0034
Fax: 727-563-0031
Email: [email protected]