Description:
Mi-Wave's WR-Band Horn Antennas | WR-51 | 15 – 22 GHz are created with the end consumer in mind. We know you need and demand the absolute best when it comes to WR-band horn antennas and look to provide you with the best solutions possible. Some of the highlights of our WR-band horn antennas are:
Features
• Available from 12.4 to 500 GHz
• Made with precise dimensional tolerance control
• Gain calibration is accurate to 0.5 dB over full waveguide bandwidth
Applications
• Low F/D Antennas
• Surveillance Systems
• Offset Feed Antenna
WR-Band Horn Antennas | WR-51 | 15 – 22 GHz
If you are looking for  WR-band standard gain horn antennas, then you've come to the right place. At Millimeter wave products Inc. (Mi-Wave) we specialize in manufacturing the highest quality standard gain horn antennas for many needs.
What makes our standard gain horns the preferred choice?
Mi-Wave's 261 WR-band Series standard gain horn antennas are fabricated with very close tolerances to ensure the precision of every horn manufactured by Mi-Wave. Each unit is joined to a short section of rectangular wave-guide and terminated in a standard flange. This is critical when you need the best quality millimeter wave products all doing their part in your application.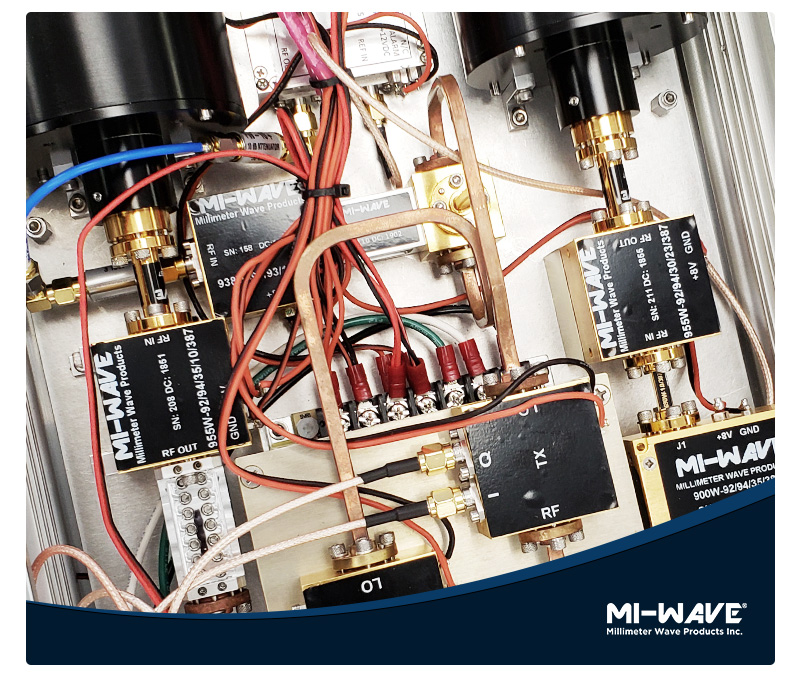 Sales & Quoting
As the manufacturing source, we have top sales engineers ready to answer all your questions and quote you on product needs. You'll find our prices are some of the best since we manufacture all our millimeter wave products in house.
Have a custom job or unique need? No problem!
Contact us so we can work on solutions to meet your needs.
2007 Gandy Blvd N
Suite 1310
St. Petersburg, FL 33702
Tel: 727-563-0034
Fax: 727-563-0031
Email: [email protected]
Frequently Asked Questions for standard gain horn antennas.