712 Series | Waveguide Bulkhead Adapters
Each of Mi-Wave's 712 Series Waveguide Bulkhead adapters was developed for panel feed-thru use in systems. These 712 adapters operate over the full waveguide bands from 8.2 to 325 GHz. O–rings are provided on the panel mount for moisture resistance and a wide variety of flange types and configurations. Units come with a body, two nuts, and two O-rings.
Standard lengths are 1.00 inches with custom lengths available upon request. Consult MiWave for further details
Features
Full Waveguide Bandwidths
O-Ring, Provided for Moisture Resistance
Waveguide Feed-thru for Panel Mount Applications
Adjustable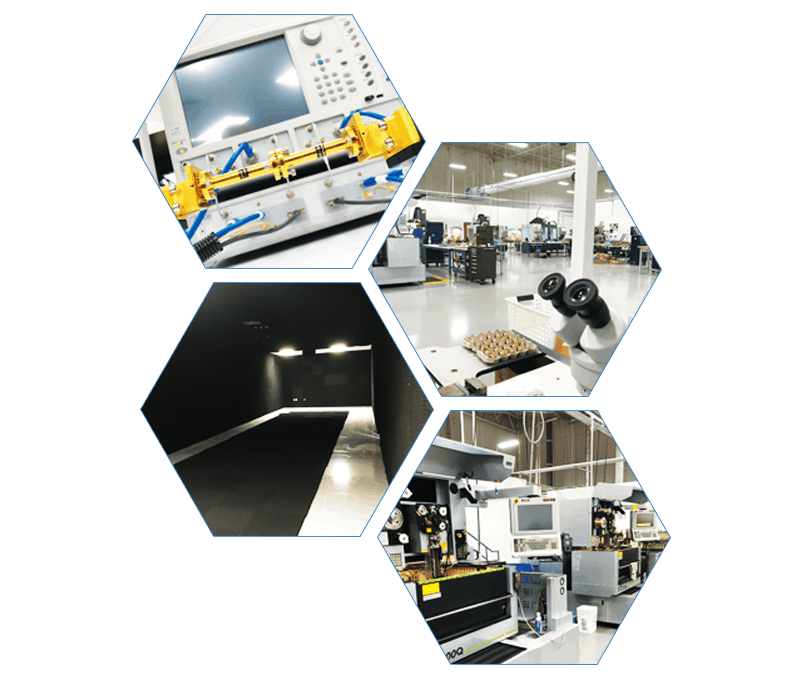 How to Order & Custom Products
As the manufacturing source, we have top sales engineers ready to answer all your questions and quote you on product needs. You'll find our prices are some of the best since we manufacture all our millimeter wave products in house.
Have a custom job or unique need? No problem! Contact us so we can work on solutions to meet your needs.
2007 Gandy Blvd N
Suite 1310
St. Petersburg, FL 33702
Tel: 727-563-0034
Fax: 727-563-0031
Email: [email protected]
Frequently Asked Questions for Waveguide to Coax Adapter.
coming soon