Description:
Mi-Wave's 911 V-Band SPST 1-Way High-Speed Pin Diode Switch is a full band 1-way switch designed for 50GHz – 75GHz V-Band usage. Key features of this product and its carefully crafted construction make this an excellent product for your SPST needs. View associated outline drawings and plot data collected.
• Full Band
• Low Insertion Loss
• High Isolation
• TTL Control
• 5G Systems
• Test Set
• Radar & Astronomy Systems
• RF Communication Systems
• Test Equipment & Labs
• Switching Networks
*All data presented is collected from a sample lot.
* Actual data may vary unit to unit, slightly.
*All testing was performed under +25 °C case temperature.
*Consult factory to confirm if material, plating, size, shape, orientation and any electrical parameter is critical for the application as website information is for reference only.
*Millimeter Wave Products, Inc. reserves the right to change the information presented on website without notice as we continue to enhance the performance and design of our products.
A Single Pole Single Throw (SPST) switch is a switch that only has a single input and can connect only to one output. This means it only has one input terminal and only one output terminal. A Single Pole Single Throw switch serves in circuits as on-off switches. … When the switch is open, the circuit is off.
DC Bias +6V / +8V MAX
TTL Control Logic Low 0V – Logic High +5V
Maximum RF Input Power + 23dBm CW max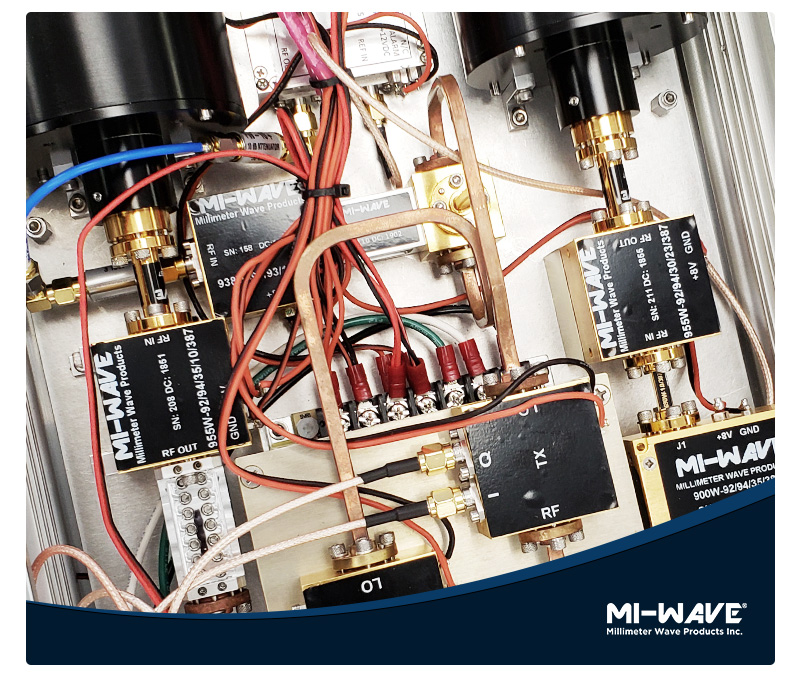 Sales & Quoting
As the manufacturing source, we have top sales engineers ready to answer all your questions and quote you on product needs. You'll find our prices are some of the best since we manufacture all our millimeter wave products in house.
Have a custom job or unique need? No problem!
Contact us so we can work on solutions to meet your needs.
2007 Gandy Blvd N
Suite 1310
St. Petersburg, FL 33702
Tel: 727-563-0034
Fax: 727-563-0031
Email: [email protected]