Description
Mi-Wave's 581 Series Terminations are designed with standard waveguide flanges for use from 8.2 to 220 GHz. Each unit consists of a short length of waveguide and an integral matched terminal load. Individual resistive dielectric loads are tapered to precise wedge configurations for maximum effective energy absorption. The gradual taper provides a low VSWR over the full waveguide bandwidth.
• Full band Operation
• Compact Sizes
• Low VSWR
• Rugged Construction
• Measurement Systems
• Transmitter Applications / Dummy Loads
• Satellite
• Microwave Radio
• Source Leveling
• 5G & 6G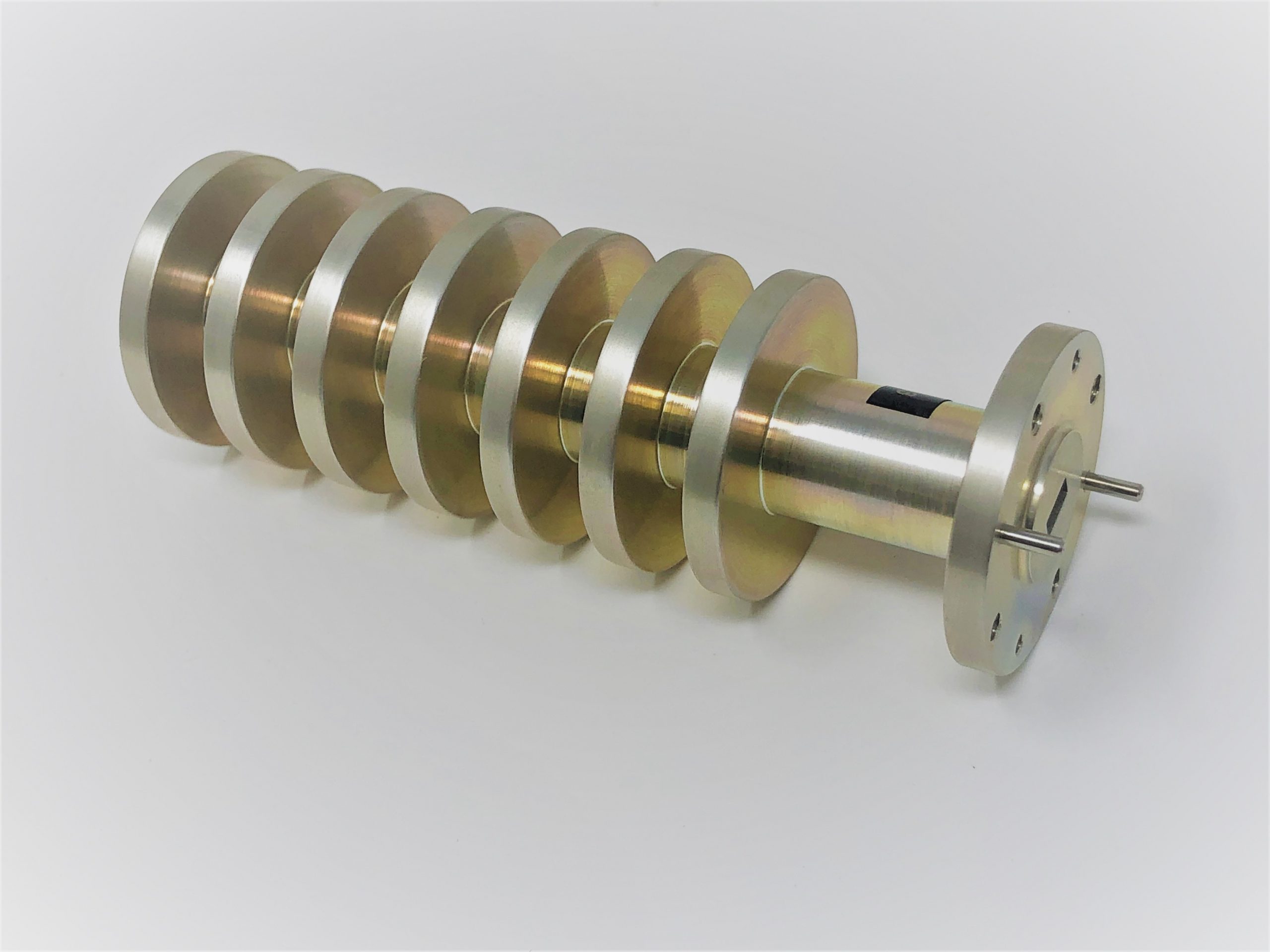 *All data presented is collected from a sample lot.
* Actual data may vary unit to unit, slightly.
*All testing was performed under +25 °C case temperature.
*Consult factory to confirm if material, plating, size, shape, orientation and any electrical parameter is critical for the application as website information is for reference only.
*Millimeter Wave Products, Inc. reserves the right to change the information presented on website without notice as we continue to enhance the performance and design of our products.