Lab Jacks & Mini Jacks

Mi-Wave's lab jacks accessory items like our instrument mini lab jacks provide an adjustable support solution in laboratory environments. These lab jacks are great for setting up bench top test sets or a module testing system. The lab jacks are made of stainless steel. We have the following sizes and elevation ranges to meet various application needs.
• 4 x 4 Inch
• 6 x 6 Inch
Great for:
• Lab Use
• Module testing
• Ergonomic test setups
Lab Jacks

Our lab jack stands are an essential part of a busy lab. Made for the demanding needs of engineers globally, this lab jack stand will remain clean and look professional. make sure you see the rest of our accessories available.
Adjust item positioning and provide stable support while testing with the laboratory jacks. Just crank adjustable knobs to lift the flat, square platform to the desired height and lock in place when your desired height reached. While the laboratory jacks can take different max loads, options are available to meet any benchtop and equipment weight. The various modification ranges and easy-to-clean  sizes offered among the long lasting constructed models allow specific configuration to your application needs.
We also carry waveguide stands that help engineers secure their work as needed on lab benches. Our waveguide stand consists of an adjustable clamp mounted on an adjustable height rugged base stand . The unique waveguide clamp may be readily adjusted to fit the clamping jaws to particular waveguide sizes or orientations. Consider the alternatives or carry them both in your inventory of lab technician tools.
These stands can be a better alternative to mini lab jacks depending on your application needs. See more in our miscellaneous items. View Waveguide Stands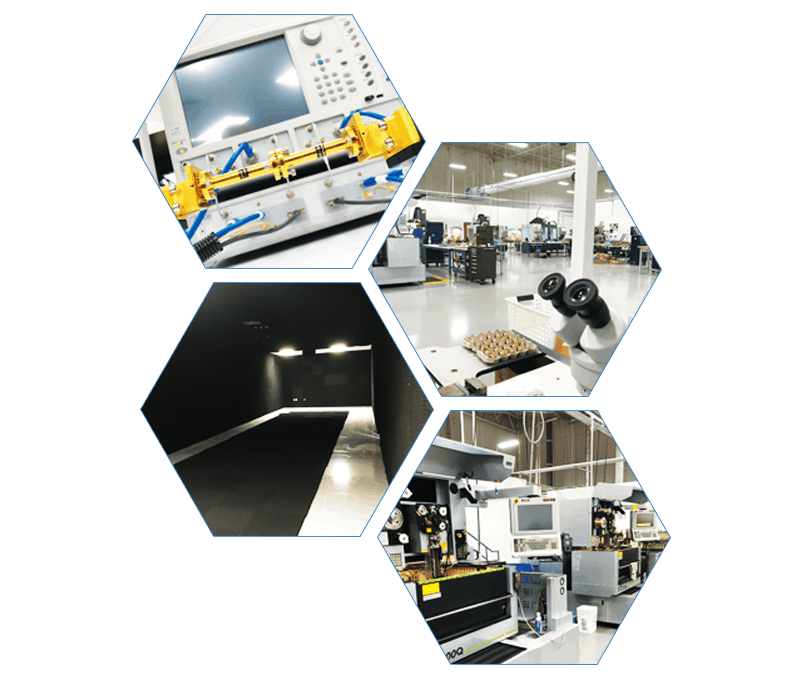 How to Order & Custom Products
As the manufacturing source, we have top sales engineers ready to answer all your questions and quote you on product needs. You'll find our prices are some of the best since we manufacture all our millimeter wave products in house.
Have a custom job or unique need? No problem! Contact us so we can work on solutions to meet your needs.
2007 Gandy Blvd N
Suite 1310
St. Petersburg, FL 33702
Tel: 727-563-0034
Fax: 727-563-0031
Email: [email protected]