Description:
Mi-wave supplies 971 series mixer with I (in phase) and Q (quadrature phase) outputs . They are offered over the RF range of DC to 110 GHz . Good LO to RF isolation is achieved over a relatively broad RF and LO frequency range. Typical IF range is from DC to 5 GHz . Both waveguide and coaxial interfaces are offered as options for RF and LO ports .
• Low Conversion Loss
• Wide Choice of IF Inputs
• With or Without RF Filter
• Test & Measurement
• Mobile & Satellite Communications
• Radar Systems
*All data presented is collected from a sample lot.
* Actual data may vary unit to unit, slightly.
*All testing was performed under +25 °C case temperature.
*Consult factory to confirm if material, plating, size, shape, orientation and any electrical parameter is critical for the application as website information is for reference only.
*Millimeter Wave Products, Inc. reserves the right to change the information presented on website without notice as we continue to enhance the performance and design of our products.
I/Q Mixers
The mechanical design of these mixers is very compact and can be customized to suit any specific application and outline requirement.
These IQ mixers find applications in communication equipment, radar sensors and instrumentation receivers .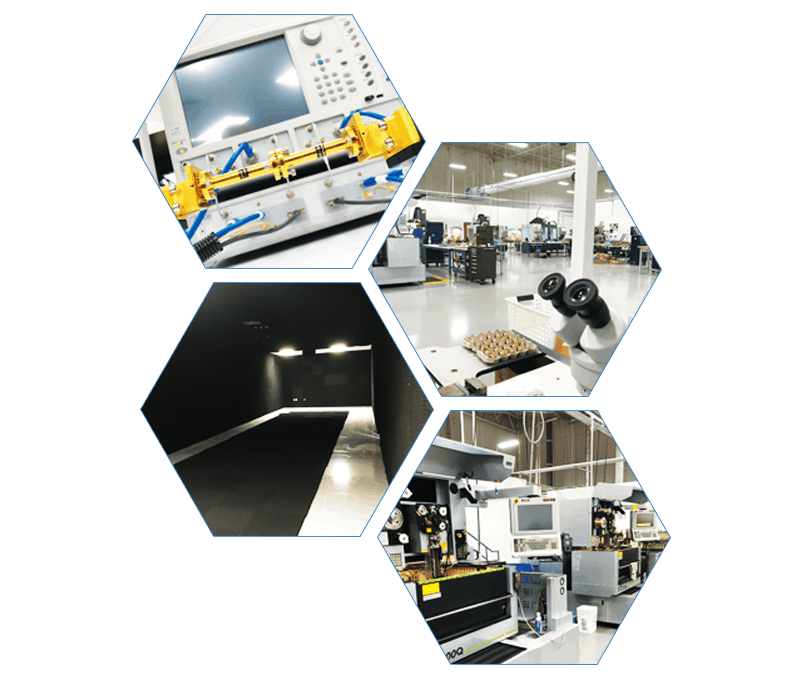 How to Order & Custom Products
As the manufacturing source, we have top sales engineers ready to answer all your questions and quote you on product needs. You'll find our prices are some of the best since we manufacture all our millimeter wave products in house.
Have a custom job or unique need? No problem! Contact us so we can work on solutions to meet your needs.
2007 Gandy Blvd N
Suite 1310
St. Petersburg, FL 33702
Tel: 727-563-0034
Fax: 727-563-0031
Email: [email protected]