Description:
These RF noise source components generate noise output ENR levels ranging from 12 to 30 dB with stability over temperature.
The noise source can be integrated with Mi-wave's 115 series high-quality Faraday isolator to improve the port return loss and load pull for more reliable and accurate noise figure measurements. The isolator provides almost constant output impedance as the noise source bias is switched on and off. The isolator also protects the noise diode from incident RF power. Note: The customer can choose to include Isolator with the noise source.
*All data presented is collected from a sample lot.
* Actual data may vary unit to unit, slightly.
*All testing was performed under +25 °C case temperature.
*Consult factory to confirm if material, plating, size, shape, orientation and any electrical parameter is critical for the application as website information is for reference only.
*Millimeter Wave Products, Inc. reserves the right to change the information presented on website without notice as we continue to enhance the performance and design of our products.
Noise Sources 870
A noise source basically produces random noise at required frequencies which is then mixed with the signal of the DuT (Device under Test). Applications of noise sources include noise figure measurement, millimeter-wave radiometers, automotive radar as well as research and development in modern high-frequency broadband wireless communication systems. A Waveguide port is standard for the RF output and a BNC female connector is standard for the bias input.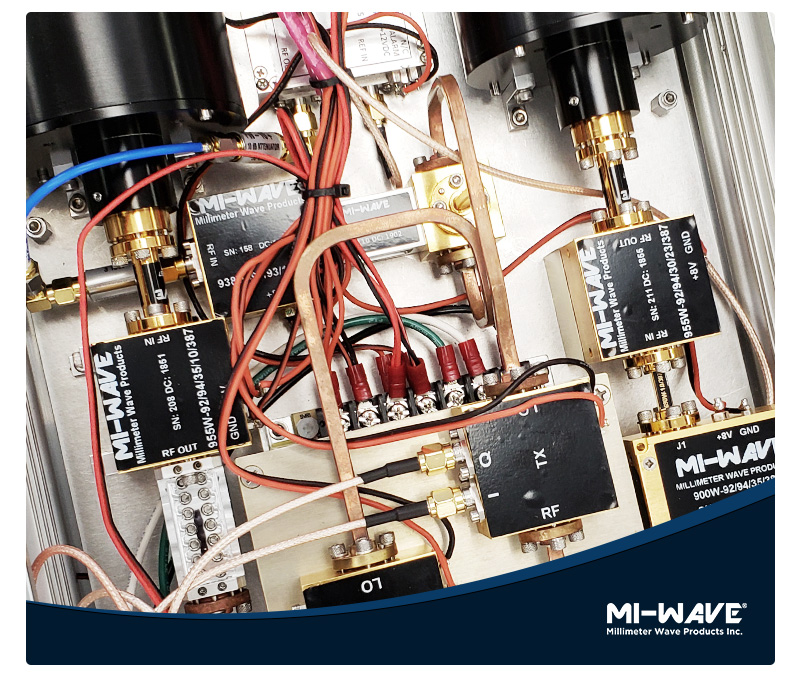 Sales & Quoting
As the manufacturing source, we have top sales engineers ready to answer all your questions and quote you on product needs. You'll find our prices are some of the best since we manufacture all our millimeter wave products in house.
Have a custom job or unique need? No problem!
Contact us so we can work on solutions to meet your needs.
2007 Gandy Blvd N
Suite 1310
St. Petersburg, FL 33702
Tel: 727-563-0034
Fax: 727-563-0031
Email: [email protected]