It's hard finding good information on 5G. It seems every blog, news website, YouTube channel today all want to talk about 5G and it's amazing benefits and future but never really get down to the actual technical details. We all know 5G is revolutionizing the world today, not just in "fast internet" but in so many areas like IoT, Autonomous Vehicles, Space Communications, and more. This page is meant to be home to 5G radio frequency information like bands, specifications, IEEE, 3GPP specs, and country standards on frequencies used that are being defined as 5G.
5th generation wireless systems, abbreviated 5G, are improved networks deploying in 2018 and later and may use existing 4G or newly specified 5G Frequency Bands to operate. The primary technologies include: Millimeter wave bands (26, 28, 38, and 60 GHz) are 5G and offer performance as high as 20 gigabits per second; Massive MIMO (Multiple Input Multiple Output – 64-256 antennas) offers performance "up to ten times current 4G networks;" "Low-band 5G" and "Mid-band 5G" use frequencies from 600 MHz to 6 GHz, especially 3.5-4.2 GHz.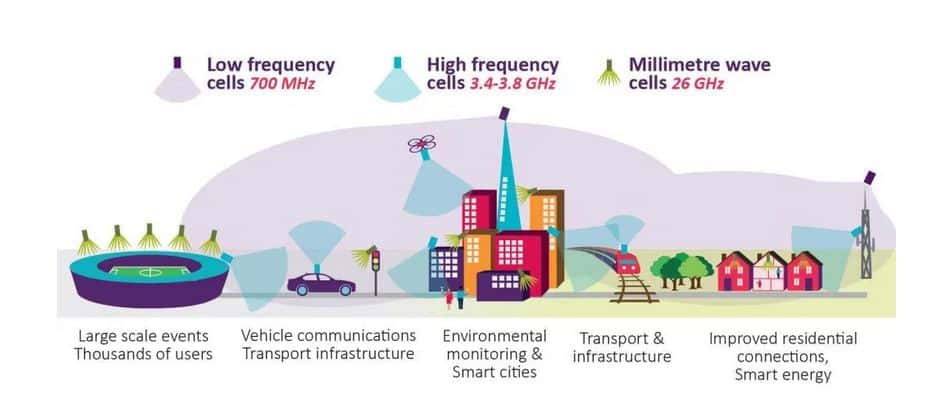 This coming together of technologies, bandwidths, and applications to interact at varying high speeds.
It's this coming together that is defined by global standard organizations.
Who Decides What 5G Is?
The 3rd Generation Partnership Project (3GPP) is a standards organization which develops protocols for mobile telephony. The 3GPP is consortium with seven regional telecommunication associations as primary members ("organizational partners") and a variety of other organizations as associate members ("market representation partners"). The 3GPP organizes its work into three different streams: Radio Access Networks, Services and Systems Aspects, and Core Network and Terminals.
The project was established in December 1998 with the goal of developing a specification for a 3G mobile phone system based on the 2G GSM system, within the scope of the International Telecommunication Union's International Mobile Telecommunications-2000.
3GPP headquarter in Francs and are responsible for drafting what defines 5G
What are the latest specifications by 3GPP?
5G NR (New Radio) is a new radio access technology (RAT) developed by 3GPP for the 5G (fifth generation) mobile network. It was designed to be the global standard for the air interface of 5G networks.
The 3GPP specification 38 series provides the technical details behind NR, the RAT beyond LTE.
Study of NR within 3GPP started in 2015, and the first specification was made available by the end of 2017. While the 3GPP standardization process was ongoing, industry had already begun efforts to implement infrastructure compliant with the draft standard, with the expectation that the first large-scale commercial launch of 5G NR would occur in 2019.
5G NR uses two frequency ranges:
Frequency Range 1 (FR1), including sub-6 GHz frequency bands
Frequency Range 2 (FR2), including frequency bands in the mmWave range (24–100GHz)
5G Radio Frequency Country Specifications for mmWave bands

The chart below list 5G radio frequency spectrum as defined by country. Some countries use certain RF bands as they chart out their own country network needs and standards. Note: This chart is just stating what the mmWave bands are within countries allocated spectrum. There are other bands like the 60-64GHz band that is open for public use as defined by international standards and higher frequencies falling under the umbrella of 5G as they develop new applications to utilize this bandwidth and work within a 5G infrastructure.
| Area | Frequency Band |
| --- | --- |
| Europe | 24.25 – 27.5 GHz for commercial deployments from 2020 |
| China | 24.25 – 27.5 GHz and 37.25 – 43.5 GHz studies |
| Japan | 27.5 – 28.28 GHz trials planned from 2017 and potentially commercial deployments in 2020 |
| Korea | 26.5 – 29.5 GHz trials in 2018 and commercial deployments in 2019 |
| USA | 24.25 – 28.35 GHz and 37 – 40 GHz, 64 – 71GHz with pre-commercial deployments in 2018 |
| India | 24.5 – 29.5 GHz |
License Free Spectrum

The FCC allocated an unprecedented 7GHz of un-channelized spectrum for license-free operation between 57-64GHz. This allows for anyone to create applications within this frequency to utilize this spectrum for their needs and applications.
One example is the common term "WiFi" that we all have grown up with. That term was a set of standards that defined what Wifi was and allowed for companies to create wireless routers, hubs and networks that gave us "WiFi"… now with the usage of 5G and millimeter waves, the IEEE again defined "WiGig".
WiGig is a definition to use the 60GHz frequency space to carry information and have compatibility with current WiFi networks.
Now appliances, toasters, wireless TV streaming and more can (and do) utilize this frequency ti carry their high speed needs.
What is Being Developed in the 5g Radio Frequency Spectrum
Below are some highlights of products and services coming because of the 5g radio frequency standard.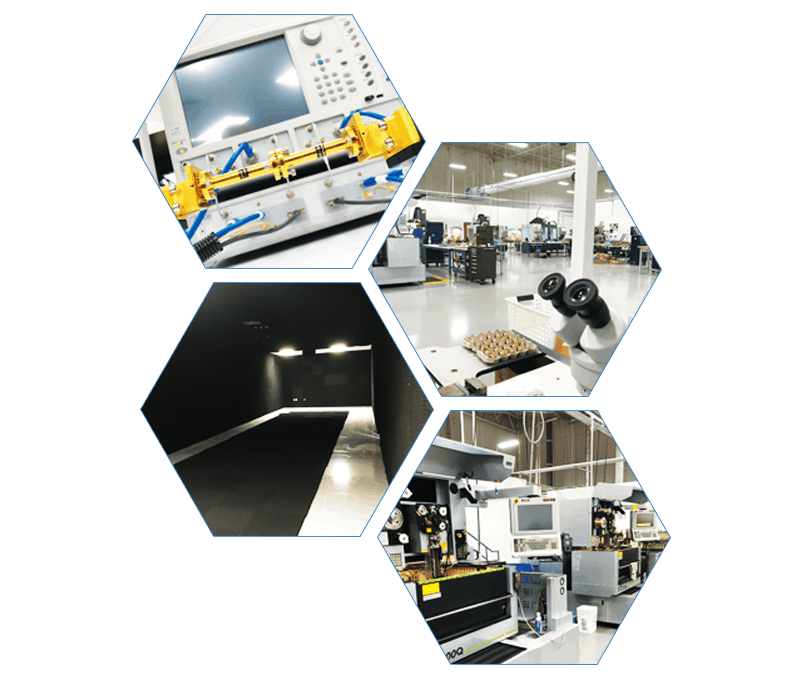 About Us
Millimeter Wave Products Inc. (Mi-Wave) has been working with mmwave and microwave products for over 35 years. We worked on 5G before it was "5G" for various organizations globally. As the manufacturing source, we have top sales engineers ready to answer all your questions and quote you on product needs. You'll find our prices are some of the best since we manufacture all our millimeter wave products in house.
Have a custom job or unique need? No problem! Contact us so we can work on solutions to meet your needs.
2007 Gandy Blvd N
Suite 1310
St. Petersburg, FL 33702
Tel: 727-563-0034
Fax: 727-563-0031
Email: [email protected]