Pin Diode MMIC Switches Q-Band
Mi-Wave offers Pin Diode MMIC Switches such as SPST, SPDT, SP3T, SP4T, SP6T, SP8T, SP12T, or others in the 100MHz to 110GHz range.  These reflective switches combine low loss, high isolation performance with  TTL driver in a compact package. Various driver options are available in higher isolation versions up to 60 dB. These switches can also be supplied without drivers.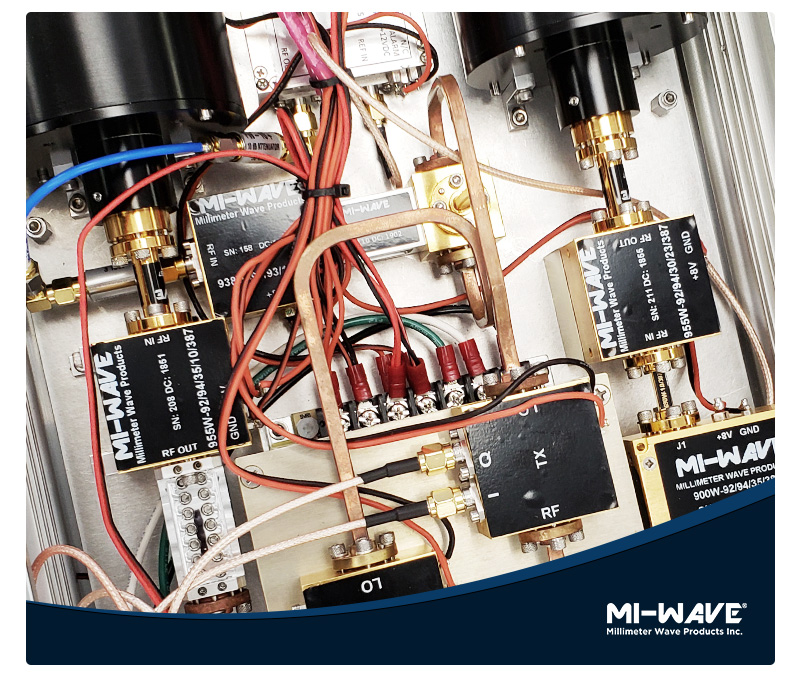 Sales & Quoting
As the manufacturing source, we have top sales engineers ready to answer all your questions and quote you on product needs. You'll find our prices are some of the best since we manufacture all our millimeter wave products in house.
Have a custom job or unique need? No problem!
Contact us so we can work on solutions to meet your needs.
2007 Gandy Blvd N
Suite 1310
St. Petersburg, FL 33702
Tel: 727-563-0034
Fax: 727-563-0031
Email: [email protected]