Description:
Mi-Wave's 620 Series E/H Plane Tuners are hybrid tee sections available in standard waveguide sizes for operation from 12.4 to 325 GHz. The devices feature micrometer-driven tunable shorts in both the E-plane and H-plane arms for accurate tuning and reproducing settings. The internal short circuits are non-contacting, choke-type plungers that provide a highly stable electrical short. Locking devices ensure continued setting reliability under all normal conditions of test bench shock and vibration. The shorts travel a minimum of one-half wavelength at the lowest frequency.
Applications:
The 620 Series Tuners are excellent millimeter wave impedance matching networks designed to provide the reliable mismatch control required in most experimental and developmental test applications. These tuners introduce discontinuities into the waveguide transmission line for simultaneous control of both phase and amplitude of the RF reflection coefficient. They can be used as matching devices to cancel reflection in transmission lines or to match detectors, terminations, and similar components.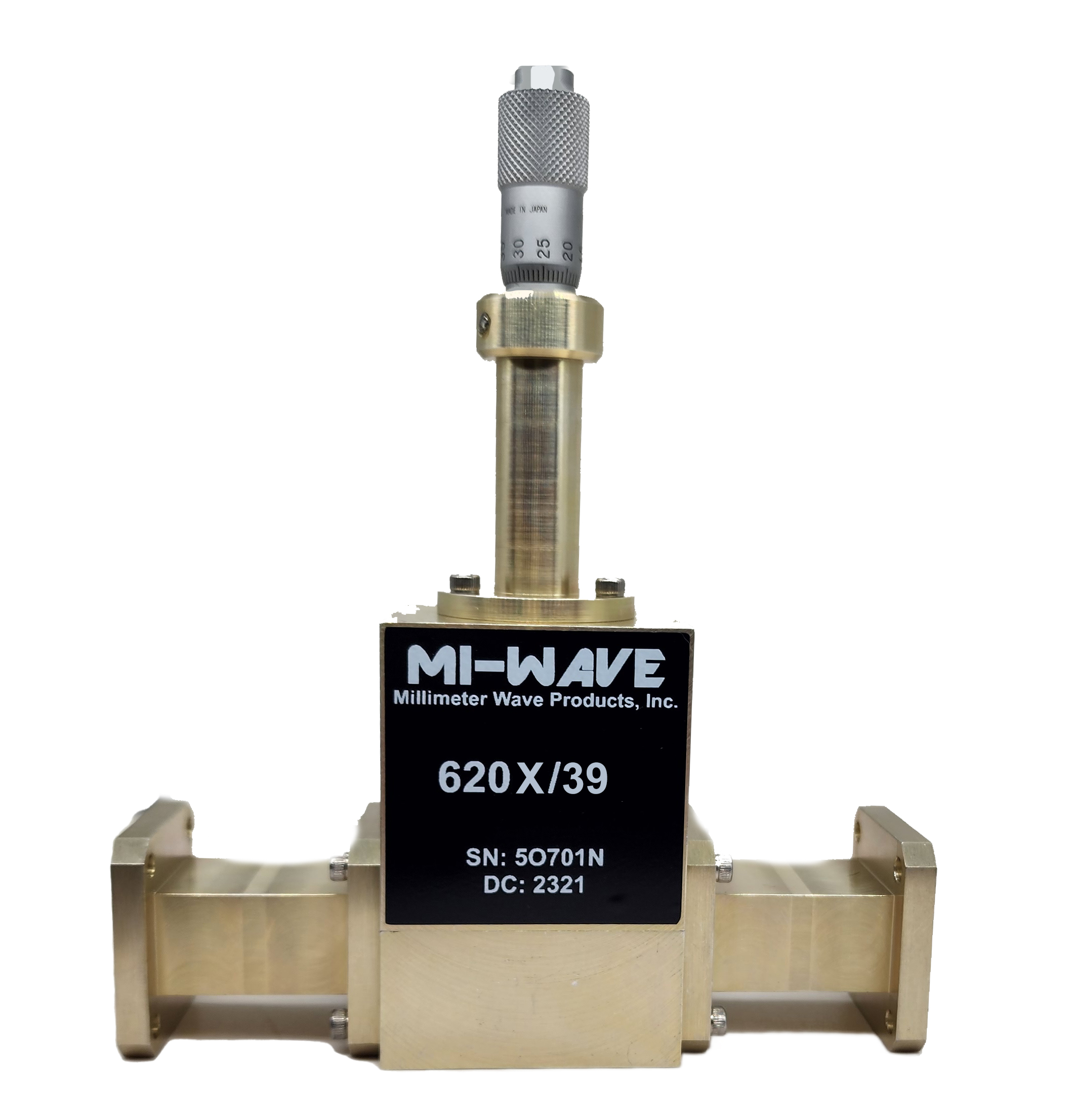 *All data presented is collected from a sample lot.
* Actual data may vary unit to unit, slightly.
*All testing was performed under +25 °C case temperature.
*Consult factory to confirm if material, plating, size, shape, orientation and any electrical parameter is critical for the application as website information is for reference only.
*Millimeter Wave Products, Inc. reserves the right to change the information presented on website without notice as we continue to enhance the performance and design of our products.