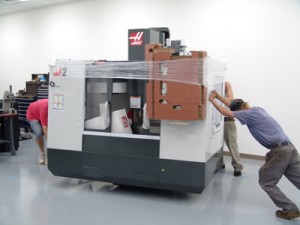 Today arrived the new HAAS vF2 to the facilities. This piece of state of the art equipment will increase millimeter wave's capabilities tremendously.
Haas VMCs feature high-performance vector drive spindles, high-torque brushless servos on all axes, and rigid cast-iron construction. Configurations range from 40- and 50-taper gear-driven models for high-torque, heavy-duty cutting, to Super Speed models with inline direct-drive spindles to handle the most demanding high-speed machining operations.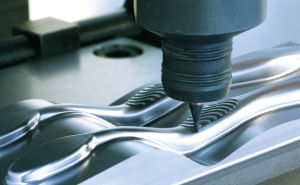 Haas TM Series CNC Toolroom Mills offer affordable entry into CNC, and provide an easy transition from manual to CNC machining. They come standard with the Haas Intuitive Programming System, a proprietary conversational programming system that makes set up and operation easy – even without knowledge of G-code.