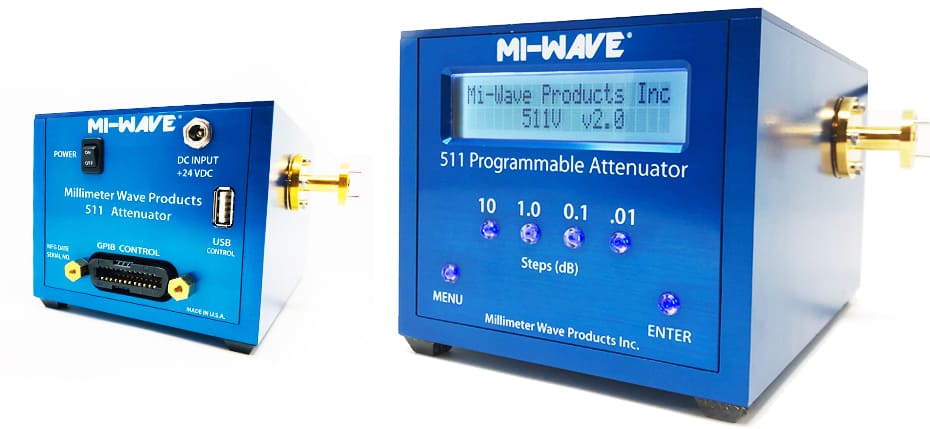 511 Programmable Rotary Vane Attenuators
Programmable Rotary Vane Attenuators are available in full waveguide bands from 7.0 to 220GHz.
Our latest 511 Version 2 is filled with new features, upgrades and capabilities that simply make it one of the best in the industry.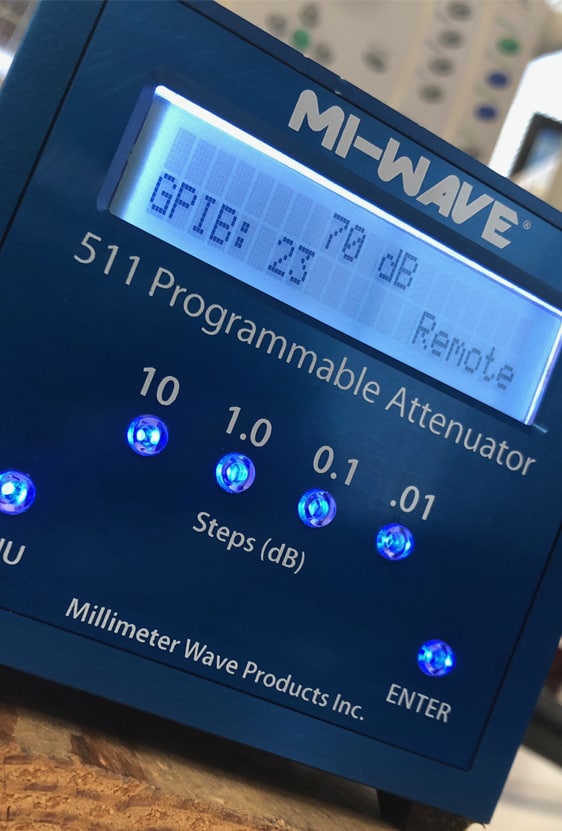 SIGNIFICANT FEATURE UPGRADES & MORE
Other improvements include new company proprietary internal absorbing material that will handle high power levels and yield low insertion loss and mode free operation to 70 db attenuation levels and more…
GROUND-BREAKING
AMAZING

TECHNOLOGY
The attenuators small compact size incorporates both the electronic controller and the microwave components.
The unit operates from a single +24 Volt DC source or with an optional adapter.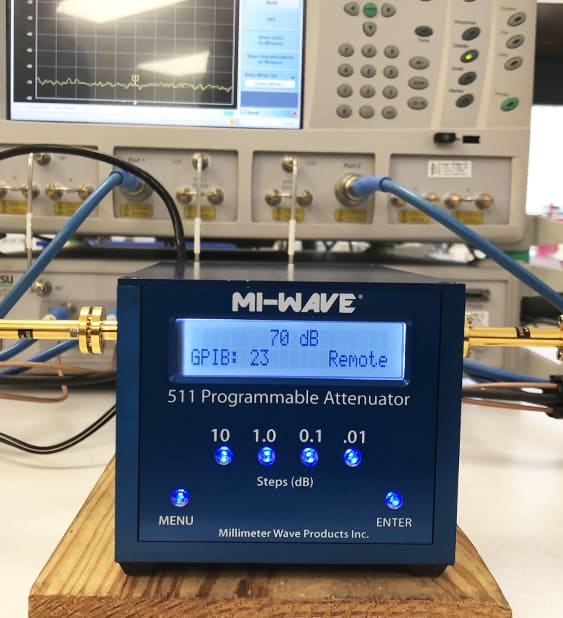 More Features
Programmable GPIB address now goes up to 30

"xx.xx dB Command Complete," message sent via USB or GPIB after attenuation level is reached

Higher Power Handling Capability

Integrated shutdown safety feature

Attenuation from 0 to 70 dB

Less than 2sec. to change attenuation level from 0 to 70dB

Rocker switch replaced by LED buttons
Watch the 511 Overview Video
Watch an in-depth operational overview of the 511v2 Programmable Attenuator.