Millimeter Wave Multi Junction Circulator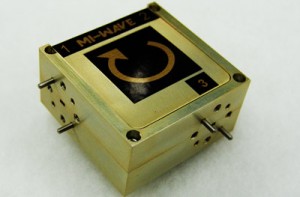 Mi-Waves' 180 series is an H-plane, three junction, three port Y-junction ferrite device. All external mating surfaces are machined to extreme flatness to provide connection to standard waveguide flanges for minimum discontinuity. The 180 series circulators are available in standard waveguide sizes from 18.0 to 110 GHz, in round style flanges only. Applications The 180 series Y-junction circulators are useful in Radar, Sensing and communication systems.
Features
• Low Loss
• Low VSWR
• High Isolation (30db typ.)
Consult Millimeter Wave Products for more information.