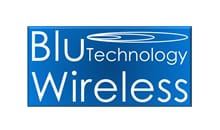 Blu Wireless Technology said it will use proceeds from its latest funding round to complete development of its Hydra 60 GHz baseband IP offering for 802.11ad WiGig service as well as to pursue related mobile network backhaul applications for 4G networks.
The startup–founded in 2009 and based in Bristol, England–raised about $3.1 million of new funding. The round was led by Qi3 Accelerator, which represented a syndicate of more than $1.5 million from London Business Angels private investors, including Wren Capital. A further $0.9 million was invested by the Angel Co-Fund, and several additional investors made up the remainder.
"With the completion of this funding round, we will be executing our plan to become the leading supplier of baseband system IP to manufacturers in the 60 GHz sector," said Henry Nurser, Blu's CEO.
Nurser told EE Times that there will be a race to enter the market for gigabit Wi-Fi and said Blu will issue prototype IP in the coming months in preparation for demonstrating the technology early in 2014. The IP will be sold under license agreement to chipset manufacturers that compete in, or want to enter, markets that exploit the unlicensed 60 GHz frequency band.
Demand for WiGig is expected to take off during 2015, Nurser said. "In the backhaul space demand is already there. The small-cell initiative has taken off and unlicensed 60 GHz is the best solution," he added.
WiGig is based on the 802.11ad standard and operates in the unlicensed 60 GHz band. It offers short-range multi-gigabit connections with speeds up to 7 Gbps.
The Wi-Fi Alliance will be overseeing WiGig certification, thanks to its ongoing merger with the WiGig Alliance. In June, Greg Ennis, the Wi-Fi Alliance's technical director, told FierceBroadbandWireless that once business and financial aspects of the merger are completed, the Wi-Fi Alliance will proceed with plugfests and related tests to ultimately identify devices that will form the WiGig interoperability test bed for certification.
"That will be ongoing through the rest of the year towards the launch in the 2014 time frame," he said.
Read more: Blu picks up $3.1M for 60 GHz WiGig push – FierceWirelessTech http://www.fiercewireless.com/tech/story/blu-picks-31m-60-ghz-wigig-push/2013-08-04#ixzz2ikmDsVvT
Subscribe at FierceWirelessTech