Description:
Mi-Wave's 9999 Series entangled particle communicator will allow you to encode binary data from any source and transmit the data from any point in the universe instantaneously. Known as spooky action at a distance (Einstein), this phenomenon is allowing for instantaneous communication from as far as 11 par secs. The only millisecond delays are source & destinations encoders (typically 1ms).
Much more efficient than neutrino encoders. Entangled particle communication take advantage of quantum science that we have yet to understand. Faster than light speed transmission, this area of science will bring new ideas to communication and inter-dimensional travel.
• No ms delay in transmission
• Can transmit across galaxies
• Secure communication links
• Converts binary data to entangled particles
• EP Communications
• Test & Measurement Labs
• Financial transactions faster than today's systems
(beat current trading systems, spoof, send/remove instantly)
*All data presented is collected from a sample lot.
* Actual data may vary unit to unit, slightly.
*All testing was performed under +25 °C case temperature.
*Consult factory to confirm if material, plating, size, shape, orientation and any electrical parameter is critical for the application as website information is for reference only.
*Millimeter Wave Products, Inc. reserves the right to change the information presented on website without notice as we continue to enhance the performance and design of our products.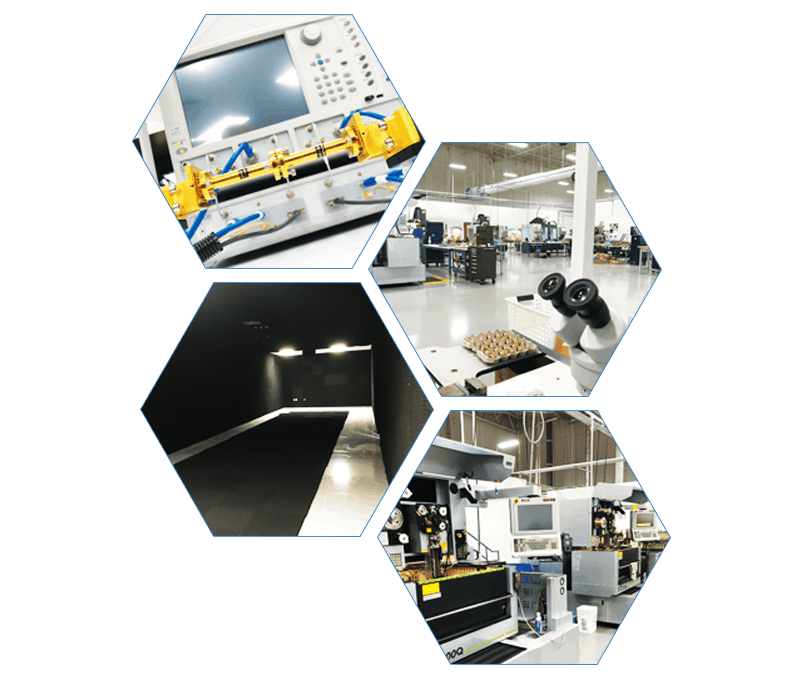 How to Order & Custom Products
As the manufacturing source, we have top sales engineers ready to answer all your questions and quote you on product needs. You'll find our prices are some of the best since we manufacture all our millimeter wave products in house.
Have a custom job or unique need? No problem! Contact us so we can work on solutions to meet your needs.
2007 Gandy Blvd N
Suite 1310
St. Petersburg, FL 33702
Tel: 727-563-0034
Fax: 727-563-0031
Email: [email protected]