Polarization Switches
Mi-Wave's 145 series polarization switch is a TE11 mode device with both the input and output in circular waveguide. It is equipped with a standard pin-aligned circular flange similar to most of Mi-Wave's standard 200 series antenna components .
Typical units are continuously adjustable over ±90° of rotation. Please note that the rotation in Faraday rotators is frequency sensitive.
The instantaneous bandwidth of these devices is limited to approximately 1% of the center frequency for a fixed drive current value.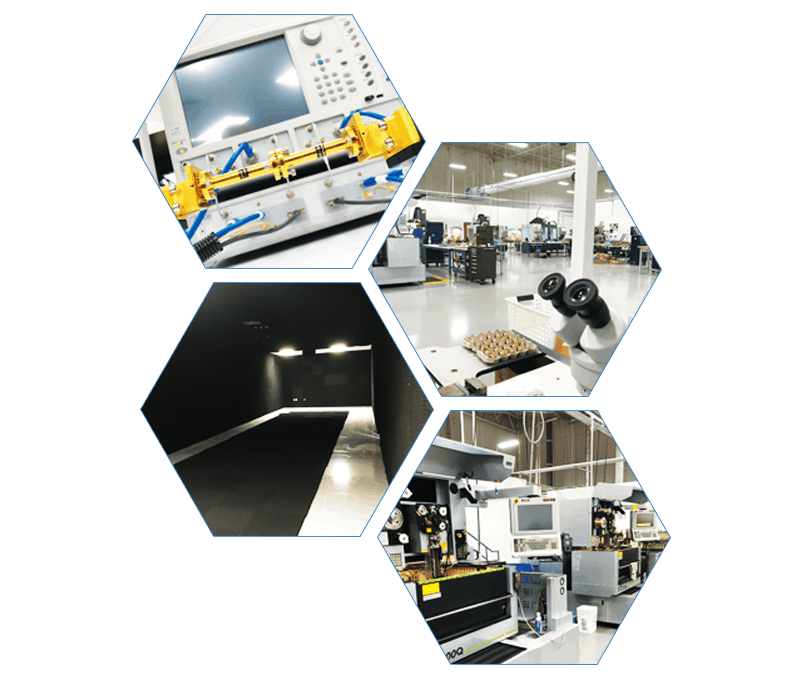 How to Order & Custom Products
As the manufacturing source, we have top sales engineers ready to answer all your questions and quote you on product needs. You'll find our prices are some of the best since we manufacture all our millimeter wave products in house.
Have a custom job or unique need? No problem! Contact us so we can work on solutions to meet your needs.
2007 Gandy Blvd N
Suite 1310
St. Petersburg, FL 33702
Tel: 727-563-0034
Fax: 727-563-0031
Email: [email protected]
Polarization Switches
Used primarily in conjunction with the antenna product line, our 145 series polarization switch provides a means of remote controlled polarization change. These switches can be used to align polarization between satellite and ground station communication when the satellite polarization is unknown. They are also useful in the test and measurement of circular TE11 mode components where axial ratio and ellipticity must be calculated.
Features
• Low VSWR
• Low Insertion Loss
• Faraday Rotation Devices
• Low Cross-polarization components
If you are looking for a quality built polarization switch, then use  Millimeter wave products Inc. We we specialize in manufacturing the highest quality standard millimeter and microwave switches for many needs.
We can manufacture to any custom size or specification, please consult Mi-Wave for further information.