WR 34 Isolators
22GHz to 33.0 GHz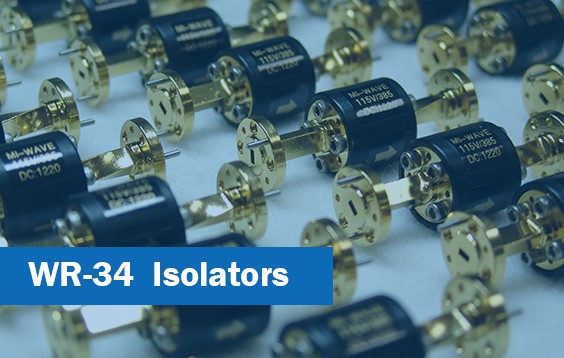 Mi-Wave's 115 series WR-34 isolators use the Faraday principle of rotation in a broadband dielectric waveguide design to achieve high isolation across full waveguide bands. High-quality ferrite material is used in these isolators, and the magnetic field is produced by an integral permanent magnet. To ensure maximum reproducibility and performance, a combination of precise machining operations and refined assembly techniques are used.
The WR-34 Isolators is a part of the radio spectrum in the millimeter wave range of frequencies from 22 to 33.0 gigahertz (GHz).

See More info on WR 34 Isolators below.
Ready to Order or Have a Question?
Our sales engineers are standing by.
See datasheets, outline drawings and band specific info.
Click on the links below.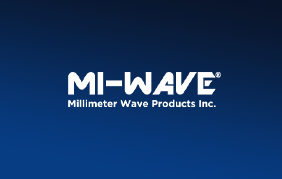 Don't see a product or part. As the manufacturing source for many suppliers and distributors globally, we can help you find the millimeter wave product you need. This website contains just a small fraction of what we build and supply the world with. Contact our sales engineers today for more information.