Cassegrain Antennas
Looking for the highest quality millimeter wave cassegrain antennas? View our product catalog link for more information, specifications and ordering information. have a question? Feel free to send us an email on your needs. Our sales engineers can work with you in providing you with what you need.
Quality Cassegrain Antenna Manufacturing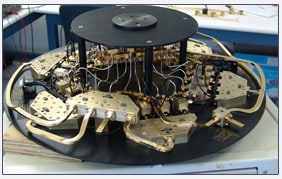 Mi-Waves can help you create custom designed antennas for any application. Our team of engineers will work with you on developing and testing your antenna design and manufacturing needs. Our state of the art anechoic chamber is used for all our antenna tests during the manufacturing process.
Please consult Mi-Wave for more details.
Let's discuss your needs via phone or email.
Our sales engineers are ready to help.