Description:
Mi-Waves double ridged horn antenna design is one of the best in the world. Our double ridge horn antennas are manufactured with the highest quality engineering materials and procedures to ensure top notch design needs.
If you are investingating more design needs. The IEEE has a whitepaper with a  classic design of 1-18 GHz DRHA with exponential ridges that is modeled with the antenna pattern deficiencies and detected at frequencies above 12 GHz. The antenna pattern is optimized by modification of the antenna structure.
The impedance matching is affected and the VSWR is increased at the frequencies below 2 GHz. Read more about this at the IEEE.
We are a global mmWave OEM supplying the world with antenna needs. Consult with us for your specific needs.
Double Ridged Horn Antenna Design
If you are looking for  Double Ridged Horn Antenna Design then you've come to the right place. At Millimeter wave products Inc. (Mi-Wave) we specialize in manufacturing the highest quality mmWave products for many needs. RF Amplifiers are just the start of many needs we are capable of.
Mi-Wave's double ridged horn antenna design standards mean we are fabricating with very close tolerances to ensure the precision of every antenna.
Note: Our website contains just a few of the type of antennas we build. Consult with us for your specific needs.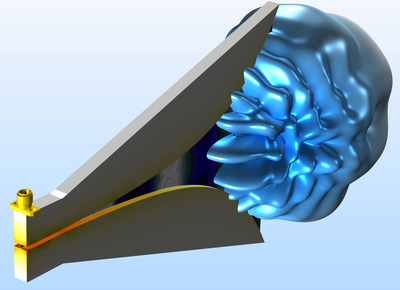 Double Ridged Horn Antenna Design Uses
A double-ridged horn antenna is popularly used in anechoic chambers found in high tech laboratories and test centers like the ones found at Mi-Wave. With our simulation software HFSS and our anechoic chamber, we can design, test, and measue a double-ridged horn antenna and compute the voltage standing wave ratio (VSWR), far-field radiation pattern, and antenna directivity.
In a simulation like HFSS, a lumped port is assigned on the boundary between the inner and outer conducting surface at the end of the coaxial connector. The outermost layer of the air domain is configured to be a perfectly matched layer (PML), which simulates the absorption of all outgoing radiation from the antenna as would occur in a real anechoic chamber.
.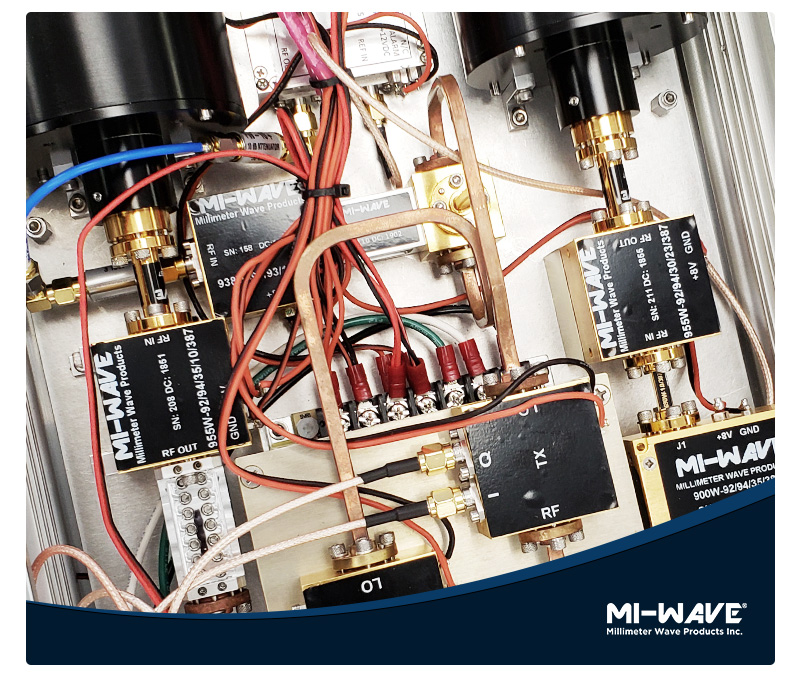 Sales & Quoting
As the manufacturing source, we have top sales engineers ready to answer all your questions and quote you on product needs. You'll find our prices are some of the best since we manufacture all our millimeter wave products in house.
Have a custom job or unique need? No problem!
Contact us so we can work on solutions to meet your needs.
2007 Gandy Blvd N
Suite 1310
St. Petersburg, FL 33702
Tel: 727-563-0034
Fax: 727-563-0031
Email: [email protected]